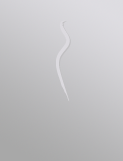 This client information is only available to premium members
31.03.2012 - suche Model (w) für hochwertiges Lingerie-Shooting
Siegen, North Rhine-Westphalia, Germany
Job date
Saturday, 31 March 2012
Casting ends:
Wednesday, 28 March 2012
Description of Casting
*** GERMAN-MODELS ONLY *** TF - SHOOTING *** GERMAN-MODELS ONLY ***


Ich suche kurzfristig für ein Lingerie / Dessous - Shooting ein weibliches Model die ihr "Book" / Sedcard aufbessern / erweitern möchte.


Shooting-Angaben:

Thema: "Dessous"
Datum: Sa. 31.03.2012
Uhrzeit: ca. 13:00 – 18:00 Uhr
Dauer: ca. 5 Stunden
Ort: nähe 57072 Siegen
Aufnahmebereich: Dessous bis verd. Teilakt / verd. Akt


Ich biete:

Vergütung: TFP-Angebot
Vertrag: Ja, kommt vorab per eMail
"Biete" Sonstiges:

- professionelle Arbeit
- die Möglichkeit eigene Ideen einzubringen
- hochwertiges Studioequipment


Ich suche:

Model: weiblich
Alter: ab 18 Jahren
Konfektionsgröße: bis 34/36 (sportlich, schlank)
"Suche" Sonstiges:
- erfahrenes, ausdruckstarkes, unkompliziertes Modell
- selbstständiges Posen (auch liegend)
- sehr gute Körperspannung und Haltung
- perfektes beherrschen der Mimik
- KEINE NEWCOMER !!!

Etwaige Fragen beantworte ich gerne per PN oder nochlieber am Telefon.

Viele Grüsse
Olaf
- - -
(website removed)
Application for this casting has been closed.
Who is responsible for this casting?
This casting has been created by Olaf Pitzer
Modelmanagement.com is an online platform for professional users to create castings for our model members. We try our best to verify our professional users, but we take no responsibility for the content of this casting.
Is modelmanagement.com an agency?
Modelmanagement.com is not an agency. We provide the tools to assist professionals in finding modeling talent worldwide.
Report spam or abuse
If there is anything that you feel is inappropriate or offensive on this page, please report it to us on [email protected]