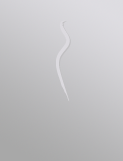 This client information is only available to premium members
Fashion Campaign Fall/Winter Collection
Germany, Germany
Job date
To be confirmed
Casting ends:
Friday, 30 March 2012
Description of Casting
For an upcoming fashion brand, from Germany we are looking for a Male and Female Model. You will be the face of the brand for the Fall/Winter collection and also be viewed at the Fashion Week in New York this very upcoming September.

Production is a one day event.

Payment will be 500€ (including Travel) Date is 24th or 25th April somewhere in Germany (TBA).

Preferences for this Casting


Gender Female and Male
Age range 18 to 28
Height 172cm / 69" to 182cm / 72" male from 180 to x
Categories Fashion
Hair Colour Dark / NO Blond
Ethnicities White/Caucasian
Application for this casting has been closed.
Who is responsible for this casting?
This casting has been created by Konstantin Driess
Modelmanagement.com is an online platform for professional users to create castings for our model members. We try our best to verify our professional users, but we take no responsibility for the content of this casting.
Is modelmanagement.com an agency?
Modelmanagement.com is not an agency. We provide the tools to assist professionals in finding modeling talent worldwide.
Report spam or abuse
If there is anything that you feel is inappropriate or offensive on this page, please report it to us on [email protected]