Casting: Kalendershooting für ein Unternehmen Gesellschaft für technische Entwicklung und Dokumentatio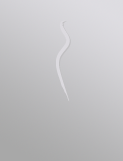 This client information is only available to premium members
Kalendershooting für ein Unternehmen Gesellschaft für technische Entwicklung und Dokumentatio
Leverkusen, North Rhine-Westphalia, Germany
Job date
To be confirmed
Casting ends:
Saturday, 25 February 2012
Description of Casting
Der Kunde sucht Modelle für ein Kalendershooting bis max. Topless auf Paybasis.
Modelle sollten über Ausstrahlung verfügen und posingsicher sein.
Das freie Casting findet statt am Samstag, 25.02.2012, im Studio Photo Factory 11, Wilhelmstrasse 20 in 51379 Leverkusen - Opladen.
Kurze Mail über Deine Teilnahme an (email address removed) mit Angabe von Name, Mobilnummer und ein Foto von Dir.

LG Andreas
Application for this casting has been closed.
Who is responsible for this casting?
This casting has been created by Andreas Skrypzak
Modelmanagement.com is an online platform for professional users to create castings for our model members. We try our best to verify our professional users, but we take no responsibility for the content of this casting.
Is modelmanagement.com an agency?
Modelmanagement.com is not an agency. We provide the tools to assist professionals in finding modeling talent worldwide.
Report spam or abuse
If there is anything that you feel is inappropriate or offensive on this page, please report it to us on [email protected]