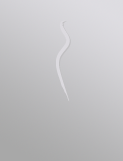 This client information is only available to premium members
Kids on the Catwalk
Berne, Canton of Berne, Switzerland
Job date
Saturday, 29 October 2011
Casting ends:
Thursday, 29 March 2012
Description of Casting
Für das Jahr 2012 suchen wir im Auftrag unseres Kunden Girls im alter von 10 - 16 Jahre für eine Modenschau im Sommer. Es handelt sich hierbei ausschließlich um eine Textil/Bademodenschau. Bewerbungen richten Sie bitte mit beigefügten Fotos sowie einen kleinen Lebenslauf an (email address removed). Die Vorentscheidung der Teilnehmer wird am 03.03.2012 sein. Eltern / Erziehnugsberechtigte der Teilnehmer sollten sich hierfür freinehmen.
Application for this casting has been closed.
Who is responsible for this casting?
This casting has been created by Sirko Loga
Modelmanagement.com is an online platform for professional users to create castings for our model members. We try our best to verify our professional users, but we take no responsibility for the content of this casting.
Is modelmanagement.com an agency?
Modelmanagement.com is not an agency. We provide the tools to assist professionals in finding modeling talent worldwide.
Report spam or abuse
If there is anything that you feel is inappropriate or offensive on this page, please report it to us on [email protected]