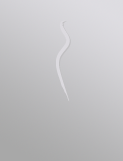 This client information is only available to premium members
MODELS AVAILABLE TO TRAVEL!
Spain, Spain
Job date
Sunday, 15 April 2012
Casting ends:
Tuesday, 19 June 2012
Description of Casting
3Mmodels is currently looking for models available to travel to USA-ASIA-INDONESIA AND EUROPE.

The contracts are for minimum 1 month up to 3 months,Pocket money-flights and apartment costs are advanced from the agency,in some cases if the models has a strong book and look we can also provide a salary contract starting from 1500 USD net at month.

Female Model : age 16/24 height 171/178 Hips max 90cm

Male model age 16/26 Height 183/188

If you are interested send us an email at :

(email address removed)

if you're not a professional model and not under the age and measurement required please don't apply!
Application for this casting has been closed.
Who is responsible for this casting?
This casting has been created by 3mmodels
Modelmanagement.com is an online platform for professional users to create castings for our model members. We try our best to verify our professional users, but we take no responsibility for the content of this casting.
Is modelmanagement.com an agency?
Modelmanagement.com is not an agency. We provide the tools to assist professionals in finding modeling talent worldwide.
Report spam or abuse
If there is anything that you feel is inappropriate or offensive on this page, please report it to us on [email protected]