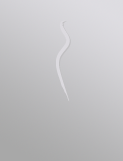 This client information is only available to premium members
Models/Actors for Online Commercial
Haarlem, North Holland, Netherlands
Job date
Wednesday, 04 April 2012
Casting ends:
Saturday, 31 March 2012
Description of Casting
For an Dutch online commercial for a new clothing brand, called Good Morning, we are looking for a number of male actors/models between 18 and 29 years. Good Morning stands for starting your day with a big smile. Countless colors and fantastic illustrations (created by 2 illustrators who have worked for Nike, Hi and Heineken among others) features Good Morning.

The commercial;
What we ask from you as a participant is to do a morning related action, for example brushing your teeth, fixing your hair, etc.

The shoot will be shot in one take. A cameraman with a steadycam will film the participants during his/her action. It's some sort of lip dub, but without singing or lines. Regarded to the fact that everything must be done in a single shot a professional attitude is a requirement. Of course, there will be multiple attempts. The shoot will take place on the 4th of April in Haarlem. You'll do this for experience, so we do not pay you. Instead your name will be shown in the credits and you'll leave with the shirt you will wear this day.

If you like to participate in the launch of this colorful brand, and you're available on april 4th. Please send an email to (email address removed) (Put some pictures of you in the attachment)
Application for this casting has been closed.
Who is responsible for this casting?
This casting has been created by Roger Hoogendoorn
Modelmanagement.com is an online platform for professional users to create castings for our model members. We try our best to verify our professional users, but we take no responsibility for the content of this casting.
Is modelmanagement.com an agency?
Modelmanagement.com is not an agency. We provide the tools to assist professionals in finding modeling talent worldwide.
Report spam or abuse
If there is anything that you feel is inappropriate or offensive on this page, please report it to us on [email protected]