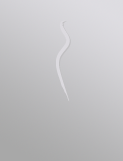 This client information is only available to premium members
OJDQA.com TOP MODEL JOBS 2011 international
Hanover, Lower Saxony, Germany
Job date
To be confirmed
Casting ends:
Friday, 15 July 2011
Description of Casting
OJDQA.com is a unique & the No.1 Model-supporting Non-Profit Cooperation on the web. Since 2005 OJDQA.com supports the management for selected Models absolutely free, secure and without membership. OJDQA.com is giving support in finding the individuell top paid job, offering the client the SedCard, providing free traveling & sponsoring. Membership is not required for full service.

We usually don't only look for 90-60-90 Models. For 2011 OJDQA.com is expeting and already has several high class job opportunities. For some of the jobs only the best Models will be accepted. To apply to become one of OJDQA.coms 2011 TopModels see below.

For the OJDQA.com TopModel Search 2011 critireas have to be fullfilled:

- female model with modeling experience > 1 year
- Age: 18-23
- Size: 175-185
- Breastcircumference: 85-95 cm
- Waistcircumference: 56-61 cm
- Hipcircumference: 85-92 cm

Applications and further information can be requested untill march 15th 2011 at:

(email address removed)

(website removed)
Preferences for this Casting
| | |
| --- | --- |
| Types | professional,aspiring |
| Age range | 17 to 24 |
| Height | 175cm / 69" to 196cm / 77" |
| Categories | |
| Hair Colour | |
| Ethnicities | |
Application for this casting has been closed.
Who is responsible for this casting?
Modelmanagement.com is an online platform for professional users to create castings for our model members. We try our best to verify our professional users, but we take no responsibility for the content of this casting.
Is modelmanagement.com an agency?
Modelmanagement.com is not an agency. We provide the tools to assist professionals in finding modeling talent worldwide.
Report spam or abuse
If there is anything that you feel is inappropriate or offensive on this page, please report it to us on [email protected]