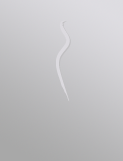 This client information is only available to premium members
Valladolid: Sesión fotográfica de moda remunerada
Valladolid, Castille and Leon, Spain
Job date
To be confirmed
Casting ends:
Friday, 02 March 2012
Description of Casting
Buscamos una chica natural y con estilo para sesión de moda remunerada en Valladolid (100 euros por unas 5/6 horas de trabajo). ¿Crees que podrías ser tú? Si es así contáctanos cuanto antes en la dirección de correo (email address removed) enviándonos un par de fotos actuales (cara/cuerpo) y un número de telefono de contacto.

Buscamos preferiblemente modelos que sean operativas en Valladolid o no tengan inconveniente en desplazarse hasta aquí, ya que el conocernos personalmente previamente a la selección final del cliente será un plus en este casting. Gastos de desplazamiento no son considerados.
Payment and buyout information
100€
Preferences for this Casting
| | |
| --- | --- |
| Types | professional,aspiring |
| Gender | Female |
| Cities | 772416, 776745, 779045 |
Application for this casting has been closed.
Who is responsible for this casting?
This casting has been created by Zyllan Fotografía
Modelmanagement.com is an online platform for professional users to create castings for our model members. We try our best to verify our professional users, but we take no responsibility for the content of this casting.
Is modelmanagement.com an agency?
Modelmanagement.com is not an agency. We provide the tools to assist professionals in finding modeling talent worldwide.
Report spam or abuse
If there is anything that you feel is inappropriate or offensive on this page, please report it to us on [email protected]