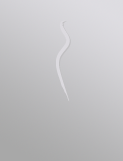 This client information is only available to premium members
SHOOTING TEST
Paris, Ile-de-France, France
Job date
Thursday, 23 February 2012
Casting ends:
Thursday, 23 February 2012
Description of Casting
RECHERCHE MODEL Femme type Européenne dispo sur Paris pour TEST
1m70 minimum pour JEUDI 23 Fevrier à 12h
shooting style Test agence & beauté
avec option Topless pour mode et beauté
Avec
Oski Photographe www.oskiphoto.com/ ou www.oski.book.fr/
Moon makeup www.moon.book.fr/
Contactez moi si intéressée merci

MODEL SEARCH Female European type
available in Paris for TEST
1.70 minimum for Thursday, February 23 at noon
Test shooting style agency & beauty
Topless option for fashion and beauty
with
Oski Photographer www.oskiphoto.com/ or www.oski.book.fr/
Moon makeup www.moon.book.fr/
Contact me if interested thank you
Application for this casting has been closed.
Who is responsible for this casting?
This casting has been created by OSKI PHOTO
Modelmanagement.com is an online platform for professional users to create castings for our model members. We try our best to verify our professional users, but we take no responsibility for the content of this casting.
Is modelmanagement.com an agency?
Modelmanagement.com is not an agency. We provide the tools to assist professionals in finding modeling talent worldwide.
Report spam or abuse
If there is anything that you feel is inappropriate or offensive on this page, please report it to us on [email protected]