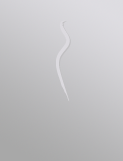 l` informazione su questo cliente è disponibile solo per gli iscritti
CASTING FOR TOP TAIPEI AGENCY FOR FIX MONEY!!!
Taipei City, Taiwan
Data del lavoro
Da confermare
Il Casting finisce:
Friday, 05 October 2012
Descrizione del Casting
We are searching models INTERNATIONALLY for a top Taipei agency who works with Hugo Boss, Mercedes-Benz, Apple and many other top international brands.

We are booking female and male models for the spring and summer. We are looking for female models that have a sweeter look, between 173-178cm, and know how to pose and male models who are between 183-187cm, are fit but not bulky.

The offers are guarantee contracts up to $30,000 USD Gross, of course for very experienced model.You need to have at least some experience and are able to travel during the next 9 months.

The more experienced model you are, the higher guarantee you get. Send us the following items as an application to (email address removed):

snap-shots, examples of your working reference pictures, video of your catwalk-walking (if you have it) and when you are available to travel.

We would prefer models to stay for 3 months, but if you are top experienced, who can only go for 1 or 2 months that is an option, too. Also have the opportunity to work in other territories of Asia so if your are interested to stay a little longer, we can book you for more than 3 months.
Informazioni per il pagamento.
To be confirmed
Preferenze per questo Casting
Il bando per questo casting è stato chiuso.
Chi é il responsabile di questo casting?
Questo casting é stato creato da NINE model management
Modelmanagement.com é una piattaforma online per professionisti che organizzano casting per i nostri modelli registrati. Faccaimo del nostro meglio per verificare la professionalitá degli utenti, ma non ci assumiamo responsabilitá relative al contenuto di questo casting.
Modelmanagement.com é un'agenzia?
Modelmanagement.com non é un'agenzia.Noi offriamo gli strumenti per assistere i professionisti alla ricerca di nuovi talenti internazionali.
Report spam or abuse
Se senti ci sia qualcosa di inappropriato od offensivo all'interno di questa pagina, ti preghiamo di contattarci su[email protected]