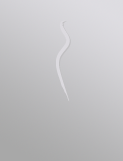 l` informazione su questo cliente è disponibile solo per gli iscritti
F Luxe Editorial Fashion + Cover Miami-South Beach 19 Mar 2012
Miami Beach, Florida, Stati Uniti d'America
Data del lavoro
Monday, 19 March 2012
Il Casting finisce:
Monday, 19 March 2012
Descrizione del Casting
This is an editorial photoset for a French fashion photography magazine. In addition to the photos, the magazine does run a short bio/interview of the model and photographer (the PR component that is of interest). It is a respected magazine, top model agency talent and creatives. Whether you are submitting as a creative or model please have a unique look and passion to participate in the creative process.

Requirements:

Ethnicity: Any

Figure/Build: tall and 'Euroslender', skinny legs, prefer A-B cup

Terrific skin

Duration: 1 full day shooting

Location: Miami-South Beach

Payment: Tearsheet and Cover try

Date: 19 March 2011

Nudity required - Euro fashion style (not glamour)

ModelIf you would like to be considered, submit online via (website removed) please reference "FR2012N0312"

Please do not send a Comment or PM to be considered here on this site, it will be disregarded and simply deleted.

If you have not yet worked with me I would probably need to meet you beforehand to avoid surprises.

If you do not meet body/build/look requirements and are not really slim please do not submit for this casting (F should be well under 125 lbs)

Background: A New Year's Resolution for 2012 is to get back into editorial. My general interest is more towards very sensual interpreted fashion in Euro style (rather than lad's/men's magazines).
Informazioni per il pagamento.
Tearsheet and Cover Try
Preferenze per questo Casting
| | |
| --- | --- |
| Tipi | professional,aspiring |
| Sesso | Female |
| Altezza | >= %da |
Il bando per questo casting è stato chiuso.
Chi é il responsabile di questo casting?
Questo casting é stato creato da OyOy!
Modelmanagement.com é una piattaforma online per professionisti che organizzano casting per i nostri modelli registrati. Faccaimo del nostro meglio per verificare la professionalitá degli utenti, ma non ci assumiamo responsabilitá relative al contenuto di questo casting.
Modelmanagement.com é un'agenzia?
Modelmanagement.com non é un'agenzia.Noi offriamo gli strumenti per assistere i professionisti alla ricerca di nuovi talenti internazionali.
Report spam or abuse
Se senti ci sia qualcosa di inappropriato od offensivo all'interno di questa pagina, ti preghiamo di contattarci su[email protected]