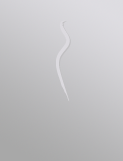 l` informazione su questo cliente è disponibile solo per gli iscritti
Model For A Caribbean Flair Shooting / DR (PAY)
Santo Domingo, Distrito Nacional, Repubblica Dominicana
Data del lavoro
Tuesday, 20 March 2012
Il Casting finisce:
Sunday, 01 April 2012
Descrizione del Casting
Hi!

I'm looking for a lively model with a real natural smile for a mixed Carribean shooting in Mar 2012 around Samana. The shooting will include a village part in summer dress, a nature part e.g. in very short jeans, top and straw hat, and a part at the beach.

Main part is to capture the flair of the Carribean, some different places, getting the flair, a little bit in the style of tasteful snapshots and later composed to collages.

Duration will be from midday till sunset (because of location changes); fee USD 200 for the model cash after the shooting; location will be Samana. For the in nature and beach parts topless should be no problem.

More about me: (website removed)

Email: (email address removed)

It would be a pleasure for me hearing from you.

Best regards,

Josef Landmann

Photographer from Munich/Germany
Il bando per questo casting è stato chiuso.
Chi é il responsabile di questo casting?
Questo casting é stato creato da Josef Landmann
Modelmanagement.com é una piattaforma online per professionisti che organizzano casting per i nostri modelli registrati. Faccaimo del nostro meglio per verificare la professionalitá degli utenti, ma non ci assumiamo responsabilitá relative al contenuto di questo casting.
Modelmanagement.com é un'agenzia?
Modelmanagement.com non é un'agenzia.Noi offriamo gli strumenti per assistere i professionisti alla ricerca di nuovi talenti internazionali.
Report spam or abuse
Se senti ci sia qualcosa di inappropriato od offensivo all'interno di questa pagina, ti preghiamo di contattarci su[email protected]