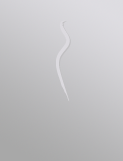 l` informazione su questo cliente è disponibile solo per gli iscritti
Porftolio work in Moscow-GENTLEMAN PHOTOGRAPHY
Mosca, Moscow Federal City, Russia
Data del lavoro
Sunday, 19 February 2012
Il Casting finisce:
Tuesday, 06 March 2012
Descrizione del Casting
I m coming to Russia on 17th february .First to Moscow and then to St.petersburg at 26th february.If you would like to work with me please contact for details. my email:(email address removed)
Informazioni di pagamento e buy-out
to be confirmed
Preferenze per questo Casting
| | |
| --- | --- |
| Tipi | aspiring |
| Sesso | Female |
| Fascia d'Età | %da a 29 |
| Cities | 2122265, 2122265 |
Il bando per questo casting è stato chiuso.
Chi é il responsabile di questo casting?
Questo casting é stato creato da Gentleman Deluxe
Modelmanagement.com é una piattaforma online per professionisti che organizzano casting per i nostri modelli registrati. Faccaimo del nostro meglio per verificare la professionalitá degli utenti, ma non ci assumiamo responsabilitá relative al contenuto di questo casting.
Modelmanagement.com é un'agenzia?
Modelmanagement.com non é un'agenzia.Noi offriamo gli strumenti per assistere i professionisti alla ricerca di nuovi talenti internazionali.
Report spam or abuse
Se senti ci sia qualcosa di inappropriato od offensivo all'interno di questa pagina, ti preghiamo di contattarci su[email protected]