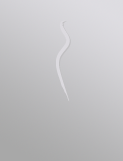 l` informazione su questo cliente è disponibile solo per gli iscritti
Worldwide Casting for On Stay model in Asia
Austria, Austria
Data del lavoro
Da confermare
Il Casting finisce:
Saturday, 22 December 2012
Descrizione del Casting
Modelmanagement.com is searching for female and male models from around the world who want to develop their modelling career with on stay contracts in Asia.

If you are interested in new experiences within the Asian modelling markets and you want to develop your portfolio, make sure you apply to this casting! We will contact you with more information if you fit the requirements.

You must be available to travel to Asia and be on stay for 2-3 months per contract. Girls you must also be a minimum height of 172cm, guys you must be a minimum height of 180cm.

Included:

- Airplane ticket
- Pocket money
- Driver
- Apartment
Informazioni per il pagamento.
Paid - To be confirmed
Preferenze per questo Casting
| | |
| --- | --- |
| Tipi | professional,aspiring |
| Sesso | Male,Female |
| Fascia d'Età | %da a 28 |
| Altezza | >= %da |
Il bando per questo casting è stato chiuso.
Chi é il responsabile di questo casting?
Questo casting é stato creato da Casting Director
Modelmanagement.com é una piattaforma online per professionisti che organizzano casting per i nostri modelli registrati. Faccaimo del nostro meglio per verificare la professionalitá degli utenti, ma non ci assumiamo responsabilitá relative al contenuto di questo casting.
Modelmanagement.com é un'agenzia?
Modelmanagement.com non é un'agenzia.Noi offriamo gli strumenti per assistere i professionisti alla ricerca di nuovi talenti internazionali.
Report spam or abuse
Se senti ci sia qualcosa di inappropriato od offensivo all'interno di questa pagina, ti preghiamo di contattarci su[email protected]