To view the Polaroids for this model you need to be a registered professional. If you already have a verified account with modelmanagement.com please Log In and we'll redirect you to the models profile.
If you don't yet have an account simply Sign Up and request your free account.
Soy una chica muy atrevida, tengo don de gentes, profesional cuando se trata del trabajo, me gusta todo lo referente al mundo de la moda, tengo el titulo de Modelo Profesional de Publicidad, he desfilado para la Fashion Freak de Madrid, Sesiones de fotos para la Agencia Keltia.
Físicamente soy una chica atlética, me gusta el deporte y la natación.
Me gusta aprender cosas nuevas, y nunca me canso de trabajar, y de buscar oportunidades que puedan llevarme a lo que quiero conseguir desde que era muy pequeña.
Have you worked with this model? If so we appreciate your professional comments.
Give us feedback!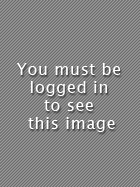 Models reputation
What is this?
A models reputation is a combination of their activity on modelmanagement.com and their rating by our in-house experts.
A higher reputation means they are placed higher in searchs and featured more across the site... increasing their chances of networking.
Jennifer Amador
Information
Location

Madrid, Spain
Age

19
Ethnicity

Other
Gender

Female
Height

171cm / 5´7"
Eyes

Brown
Hair

Light Brown
Bust

84cm / 33"
Waist

60cm / 24"
Hips

90cm / 35"
Dress

36 EU, 8 UK, 6 US
Shoes

38 EU, 5 UK, 5 US
Know more about measurements
Categories
Disciplines
My sites:
My favourite places
Cocó

(Nightlife)

in Madrid, Spain

Copas Rotas

(Restaurant)

in Madrid, Spain

Florida Park

(Nightlife)

in Madrid, Spain

Ginos

(Restaurant)

in Madrid, Spain

Starbucks

(Restaurant)

in Madrid, Spain

Tiffany's

(Nightlife)

in Madrid, Spain