Jestem Agentem
Whether you are an international model agency looking for the freshest new talent, or a national agency wanting more promotion for your models, modelmanagement.com will work for you.
For more detailed information see our membership page.
---
Find and connect with new and professional models
Stwórz własną pulę talentów i kontaktuj się bezpośrednio z nowymi twarzami, lub profesjonalnymi modelkami i modelami poprzez ich agencje. Ustaw preferencje i łatwo znajdź właśnie takie modelki i modeli których szukasz.

---
Promuj swoje modelki
Zaprezentuj swoje modelki i modeli międzynarodowo i zawżyj nowe układy z agencjami, fotografami i klientami.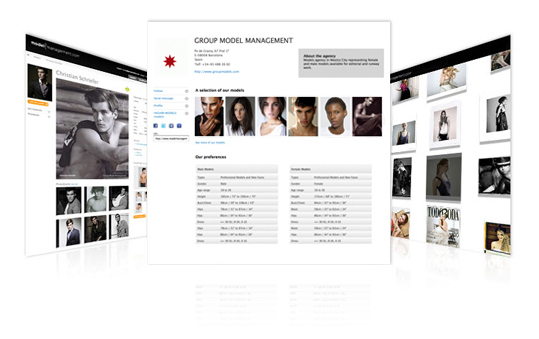 ---
Discover new talent
We make it easy to discover new models as we do the searching for you. Our Photo Sessions are held around the world so previously unseen models can show their potentials to you.

See memberships
lub zarejestruj się za darmo