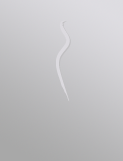 This client information is only available to verified members
Buscamos a mamás cool para una publicidade pagada!
Barcelona, Catalonia, Spain
Datum dela
To be confirmed
Kasting se konča:
Friday, 02 March 2012
Opis kastinga
Si eres  (o tienes) una mamá cool y moderna que siempre ha querido ser modelo, entonces esta es tu (su) oportunidad pero te (se) tiene(s) que apuntar ahora! Tu  (ella) debe de tener entre 50 a 60 y un aspecto agradable y atractivo.

La sesión fotográfica (pagada) se llevará a cabo en febrero para una empresa de cigarrillos.

ENGLISH:

Cool Mums needed for paid publicity shoot!

If you're mum is the coolest and has always wanted to be a model then this is her chance and she needs to apply now!! She should be aged between 50-60 and with a friendly and attractive appearance.

The photo shoot will take place in February for a cigarettes company and is paid shoot.
Payment Info
Honorarios: 1200€ por un día de trabajo incluyendo los derechos/Fee: 1200€ for 1 day including all rights
Preference za kasting
| | |
| --- | --- |
| Tipi | professional,aspiring |
| Spol | Female |
| Starostni razpon | 50 do 65 |
| Cities | 753692, 753692 |
Prijava na ta kasting je zaprta.
Kdo je odgovoren za kasting?
Kasting je ustvaril/aCasting Director
Modelmanagement.com je spletni portal za profesionalne uporabnike, ki želijo organizirati kastinge za naše člane. Trudimo se kar najbolje preveriti uporabnike, vendar ne sprejemamo odgovornosti za vsebino kastinga.
Je modelmanagement.com agencija?
Modelmanagement.com ni agencija. S pomočjo naših orodij lahko agencije in profesionalci lažje najdejo modele po celem svetu.
Prijavi spam ali zlorabo
Če menite, da je karkoli na tej strani neprimerno ali žaljivo, vas prosimo, da nam sporočite na[email protected]