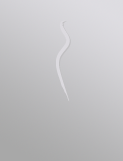 Bu müşteri bilgileri sadece doğrulanmış üyeler için geçerli
Fourteen Models looking for male/female
Rotterdam, South Holland, Hollanda
İş tarihi
Kabul edildi
Casting ends:
Tuesday, 17 de July de 2012
Casting açıklaması
Fourteen Model Management Netherlands, (soon to be expanding in NYC and Cape-town).

I looking for new (upcoming) talents for several clients worldwide, agencies, photographers commercial agencies and directors. Editorials, commercials and fashion shows.

We are looking for models:

Women: 16-20 years old, 174-182 cm tall.
Male: 18-28 years old, 182-190 cm tall.

Being able to travel! Portfolio is no requirement, we can always work on that if potential.
Please mail to (email address removed)

Some upcoming projects:
Cravatta Peliano: 10 Male models needed for international shows, campaigns and commercials.
Couch'd: 15 female needed for weekly online commercials
upcoming female/male needed for MANY fashion shows for several designers and brands.
Casting for DADA and L' officiel magazine.
Fashionweeks; istanbul, londen, Amsterdam
Catalogue and webshop shoots in holland.
Placements at: Maleisia, fixed fee 1500 USD, on percentage: paris, capetown, londen, milano, jakarta, germany, Istanbul. And more.

(website removed)
Ödeme bilgisi
to be confirmed
bu Casting için tercihler
| | |
| --- | --- |
| Types | professional,aspiring |
| Cinsiyet | Male,Female |
| Yaş aralığı | 14 to 27 |
| Boy | 173cm / 68" to 190cm / 75" |
| Kategoriler | Fashion, High Fashion |
Başvuru bu casting için kapatıldı
bu castingden kim sorumludur?
Bu casting tarafindan oluşturulduFourteen Model Management
Modelmanagement.com is an online platform for professional users to create castings for our model members. We try our best to verify our professional users, but we take no responsibility for the content of this casting.
Is modelmanagement.com an agency?
Modelmanagement.com is not an agency. We provide the tools to assist professionals in finding modeling talent worldwide.
Report spam or abuse
Eğer bu sayfada uygunsuz veya saldırgan olduğunu hissettiğin bir şey olursa, lütfen bize bildirin[email protected]