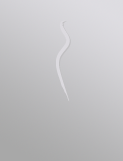 Bu müşteri bilgileri sadece doğrulanmış üyeler için geçerli
Model For A Caribbean Flair Shooting / DR (PAY)
Santo Domingo, Distrito Nacional, Dominican Republic
İş tarihi
Tuesday, 20 de March de 2012
Casting ends:
Tuesday, 20 de March de 2012
Casting açıklaması
Hi!

I'm looking for a lively model with a real natural smile for a mixed Carribean shooting in Mar 2012 around Samana. The shooting will include a village part in summer dress, a nature part e.g. in very short jeans, top and straw hat, and a part at the beach.

Main part is to capture the flair of the Carribean, some different places, getting the flair, a little bit in the style of tasteful snapshots and later composed to collages.

Duration will be from midday till sunset (because of location changes); fee USD 200 for the model cash after the shooting; location will be Samana. For the in nature and beach parts topless should be no problem.

More about me: (website removed)

Email: (email address removed)

It would be a pleasure for me hearing from you.

Best regards,

Josef Landmann

Photographer from Munich/Germany
Ödeme bilgisi
200 USD
bu Casting için tercihler
Başvuru bu casting için kapatıldı
bu castingden kim sorumludur?
Bu casting tarafindan oluşturulduJosef Landmann
Modelmanagement.com is an online platform for professional users to create castings for our model members. We try our best to verify our professional users, but we take no responsibility for the content of this casting.
Is modelmanagement.com an agency?
Modelmanagement.com is not an agency. We provide the tools to assist professionals in finding modeling talent worldwide.
Report spam or abuse
Eğer bu sayfada uygunsuz veya saldırgan olduğunu hissettiğin bir şey olursa, lütfen bize bildirin[email protected]