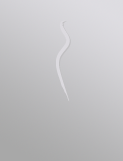 Bu müşteri bilgileri sadece doğrulanmış üyeler için geçerli
Swedish People needed for documentary report for Pro7
Stockholm, Sweden
İş tarihi
Monday, 26 de March de 2012
Casting ends:
Tuesday, 27 de March de 2012
Casting açıklaması
We are looking for a Swedish couple (the girl has to be blond) who is available for a interview (Swedish or English) in front of the camera and talk to us about love, relationship and sexuality in Sweden. We are interested how you met each other and what is typical for Sweden. You should be 20 to 30 years old.

The interview will be in Stockholm city centre on Monday, the 26th or Tuesday, the 27 of March. We are interested in talking about a Swedish relationship: how did you meet, how is the relationship going. We need today a short video with a short introduction (Name, Age, how you met).

The documentary will be aired on Pro7, Germany's third biggest private TV station. They reach more than 67 million TV households every day.
Payment and buyout information
50€
bu Casting için tercihler
| | |
| --- | --- |
| Types | professional,aspiring |
| Cinsiyet | Male,Female |
| Yaş aralığı | 20 to 30 |
Başvuru bu casting için kapatıldı
bu castingden kim sorumludur?
Bu casting tarafindan oluşturulduStory House Productions GmbH
Modelmanagement.com is an online platform for professional users to create castings for our model members. We try our best to verify our professional users, but we take no responsibility for the content of this casting.
Is modelmanagement.com an agency?
Modelmanagement.com is not an agency. We provide the tools to assist professionals in finding modeling talent worldwide.
Report spam or abuse
Eğer bu sayfada uygunsuz veya saldırgan olduğunu hissettiğin bir şey olursa, lütfen bize bildirin[email protected]