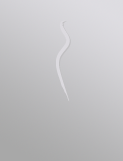 此客户信息只对已通过审核的会员显示
Paid M+F Yacht shoot Miami S Beach/Bahamas
迈阿密海滩, 佛罗里达, 美國
工作日期
Monday, 27 February 2012
试镜截止日期:
Monday, 27 February 2012
试镜描述
This is a two day paid shoot leaving from here in Miami-South Beach.

A European yacht broker is preparing new brochures and sales materials (print and online) for one of the yachts in their charter fleet. Wardrobe will be resort and swim wear in typical on-board settings - in port, at sea, aerial.

Requirements:

Ethnicity:
F: Caucasian
M: Caucasian or Hispanic, long hair

Height:
F: at least 5'8" but will prefer taller
M: 5'10" minimum Figure/Build: slender (really slim)

Terrific skin, prefer long hair

Duration: 2 full day shooting at sea

Experience: Prefer that your portfolio shows experience in editorial/lifestyle resort

Location: departing from and returning to Miami-South Beach, with overnight in Bahamas

Payment: $750 day rate (includes usage) + expenses

Passport: You must ALREADY have a passport which allows you to travel to Bahamas without visa formalities being required.

Date: 27-28 February 2012

Fitting: one week before the shoot in Miami-South Beach

Nudity box is yes because there could be some topless and or implied topless for the European version of the materials.

If you would like to be considered, submit online via (website removed) please reference "UK2012N0216" so we know which casting you are replying to - be sure to indicate that you do already have a passport which allows you to travel to Bahamas without visa.

Please do not send a Comment or PM to be considered here on this site, it will be disregarded and simply deleted.

Only models at top-tier agencies able to self or direct book or freelancers who have already tested with me could be considered.

If you are not really slim please do not submit for this casting (F under 125 lbs, M under 170 lbs)
付款和收购信息
USD$750 day rate plus travel expenses
此次试镜的偏好
| | |
| --- | --- |
| 类型 | professional,aspiring |
| 性别 | Male,Female |
| 身高 | >= 147cm / 58" |
此试镜的申请已关闭。
谁将对此次试镜负责?
此次试镜的创立者是OyOy!
Modelmanagement.com是一个为专业用户建立试镜,为我们的模特会员提供试镜机会的网络在线平台. 我们会尽全力来验证我们的专业用户,但是我们对试镜的内容不负任何责任.
modelmanagement.com 是经纪公司么?
Modelmanagement.com 不是经纪公司。我们提供工具来帮助业内人士找到世界各地有天赋的模特。
举报垃圾邮件或滥用
如果此页面上有什么事情您觉得是不适当或令人厌恶的,请报告给我们[email protected]