Meet successful professional model Lucia who got into the fashion world at age 25 and hasn't stopped since then!
Not all models follow the same steps and have their beginnings at an early age. Many are discovered later during their daily life or through social networks. This profession is not only for girls and boys with a "perfect" height and "perfect" measurements. If you really dream about it, you have attitude, and you take it seriously you can become a model!
Meet Lucia Acosta, a professional model who has been in the fashion industry since she was discovered at age 25. She has been featured in magazine covers and has been part of advertising campaigns. Want to hear her story?
Read on!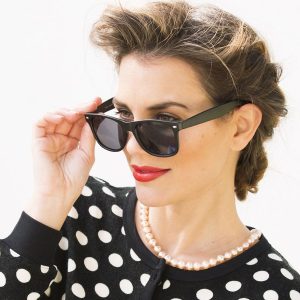 How and when did you start as a professional model?
During the last year of my university career I got the opportunity to have my own professional pictures through a national TV show. From that moment I began to have many jobs as a photography and advertising model. So we could say I started quite late, at age 25, but I'm very happy of what I've achieved until now.
Many aspiring models are driven by the idea that if you are not tall or don't have the "perfect" measurements you can't be a professional model. We would like to hear your opinion about this.
As atopic my age was to start, so was my height, since I'm below 1.70, which is the minimum height many agencies ask for, it has been a handicap for some jobs and I don't work as a catwalk model, but still I managed to get modeling jobs in photography and advertising where the height has not been a problem, you just have to see the results.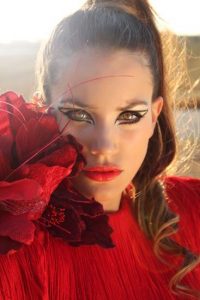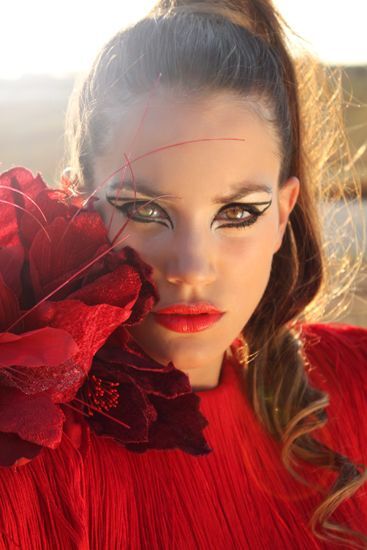 You have been involved in innumerable modeling jobs as a professional model, featured in magazines covers, fashion editorials and advertising campaigns. Many models aspire to reach your same goals, any advice?
Be very consistent! You must be continuously updating your pictures and sending them to the agencies and companies for them to remember you!
You have your own Website, Twitter and Instagram accounts! How important are social networks for a model? You think it's an essential tool to find jobs and connect with industry professionals?
Just as I said before, it's important for them to continuously update their work in order not to be forgotten, and because of that, nowadays social networks are a fundamental tool with which industry professionals can contact you directly.
Why did you create a profile on ModelManagement.com? How has it helped you in your modeling career?
Modelmanagement.com is a reference web in the modeling world, I didn't doubt to register.
How do you see the fashion world in Spain?
Lately, it seems like we only hear the word 'crisis' in all sectors, also in fashion, but hopefully everything will start to have an improvement.
A photographer you admire?
There are many, but for example Jaume de Laiguana.
If you are willing to become a model wait no longer and create your profile here!
Check out Lucia's profile to see the rest of her model shoots! You can also visit her Website, Twitter and Instagram accounts.