Check out a model photoshopped across five continents and the results are fascinating!
"Beauty really is in the eye of the beholder"

-Margaret Wolfe Hungerford
We have always wondered what can we consider the "perfect woman" nowadays. An online doctors' study called Superdrug created in 2015 a project called Perceptions of Perfection, which featured 18 photoshopped images of the same woman.
In the Modeling world is not uncommon to ask about the perfect body weight, but, as we can see in this study, the term "perfect" is far from being realistic in the Industry.
Superdrug asked to 18 designers, 14 women and 4 men, based on messages received in these countries about what an ideal body should look like and they were left astounded by the results. So what is the standard portrayal of beauty and "perfect" body weight for each country?

As you can see, some countries such as Spain, prefer the voluptuous body type (69.4kg/ 25.5 BM) while others like Italy, idealize a body that's stick-thin (49kg/ 18 BMI). The pictures below show how this varies dramatically around the world.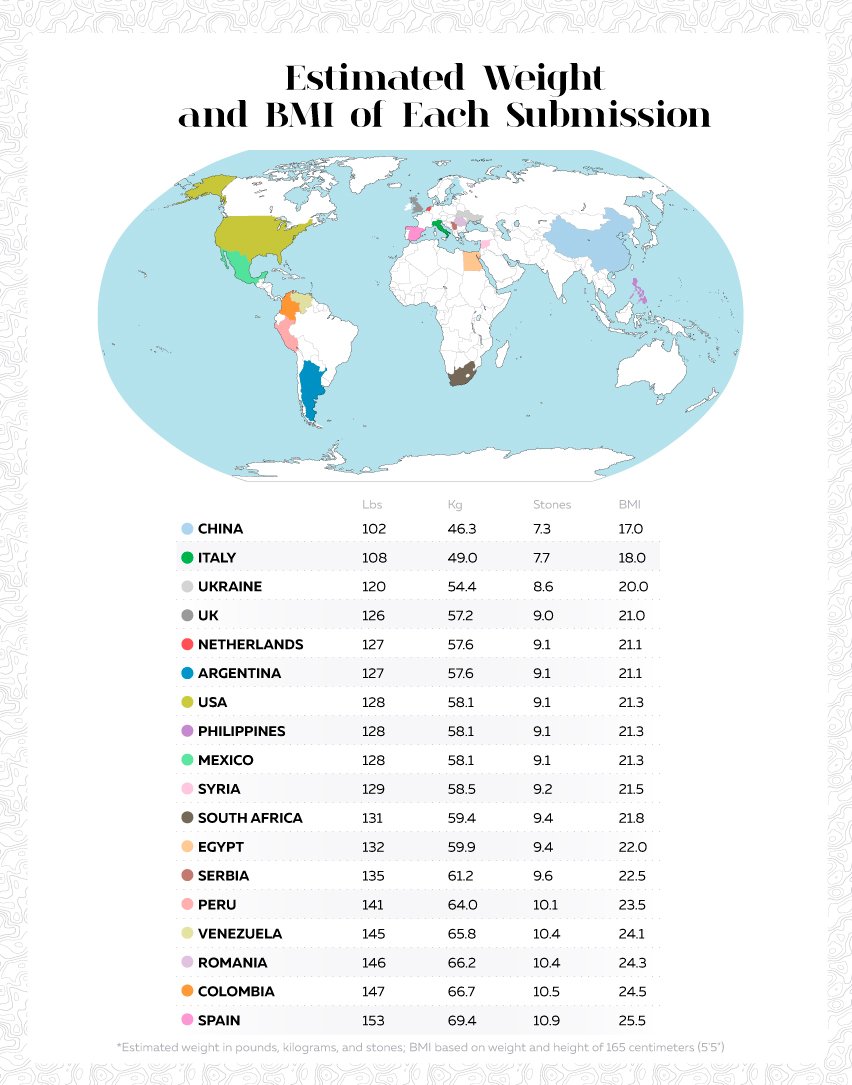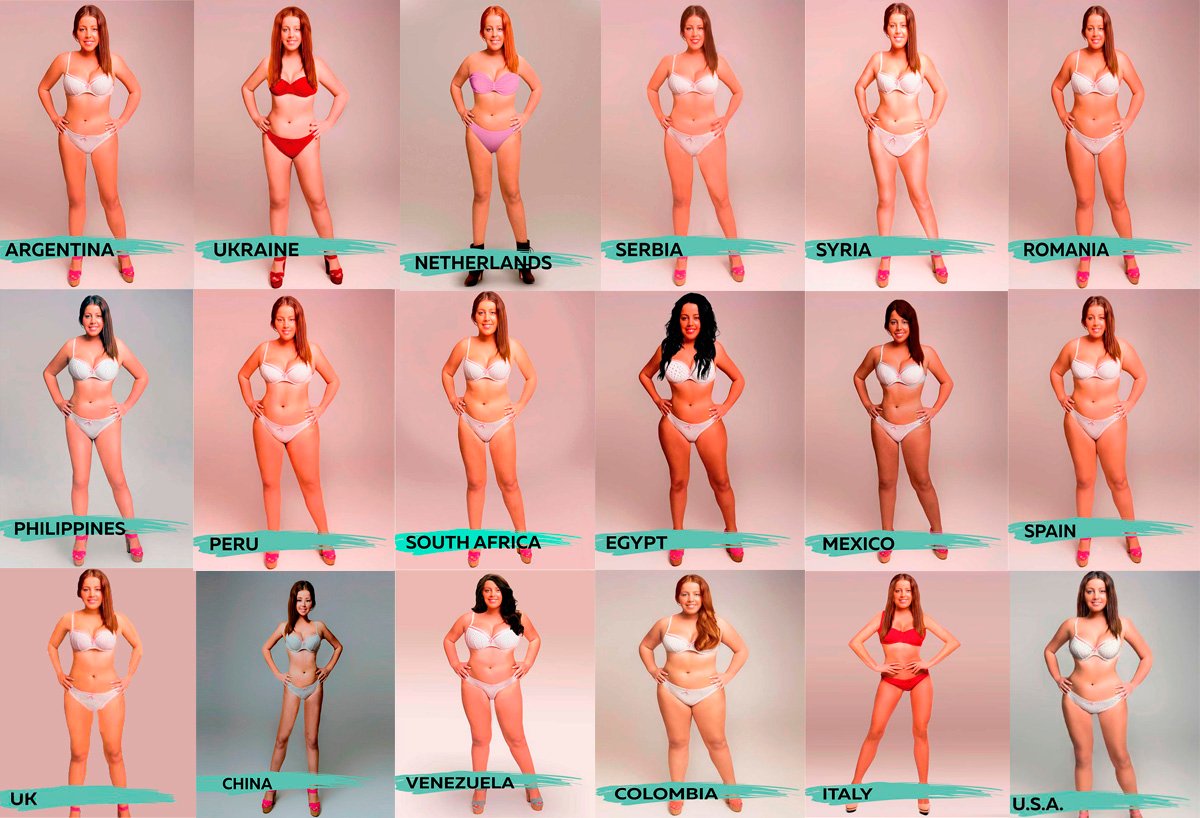 The medics involved said on the Superdrug Online Doctors website: "The goal of this project is to better understand potentially unrealistic standards of beauty and to see how such pressures vary around the world." We can suppose: Mission accomplished.
To conclude, every country has their own ideas of perfection and of the "perfect" body weight, so there is no way to be perfect. If you meet today's standards you'll have to change again tomorrow, because perception is always changing, alongside culture. So don´t worry about your body or your curves!
The unattainable, irreproachable imagery placarded everywhere, we see in fashion industry, as in editorials, ad campaigns, is not the reality.
BE PROUD OF YOURSELF!
Photoshopped images via Superdrug Online Doctors