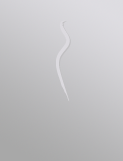 This client information is only available to premium members
A NINE Models PÁRIZSBA keres divatmodelleket!
Budapest, Budapest, Hungary
Job date
To be confirmed
Casting ends:
Thursday, 15 March 2012
Description of Casting
Téged keres a NINE Models, ha életkorod 14-22 közé esik, lány vagy, magasságod 175-180cm, testalkatod kifejezetten VÉKONY.
Kliensük párizsi ügynökségének új arcait keresi, személyesen fog válogatni!
A válogatásra emailben tudsz jelentkezni, amennyiben jelentkezésed sikeres, válasz emailt fogsz kapni, illetve bővebb információt a lehetőségről.
Küldd fotóidat, méreteidet, elérhetőségedet az alábbi email címre: (email address removed)
Payment Info
Info e-mailben
Preferences for this Casting
| | |
| --- | --- |
| Types | professional,aspiring |
| Gender | Female |
| Age range | 14 to 22 |
| Height | 175cm / 69" to 180cm / 71" |
| Categories | Fashion |
Application for this casting has been closed.
Who is responsible for this casting?
This casting has been created by Casting Director
Modelmanagement.com is an online platform for professional users to create castings for our model members. We try our best to verify our professional users, but we take no responsibility for the content of this casting.
Is modelmanagement.com an agency?
Modelmanagement.com is not an agency. We provide the tools to assist professionals in finding modeling talent worldwide.
Report spam or abuse
If there is anything that you feel is inappropriate or offensive on this page, please report it to us on [email protected]