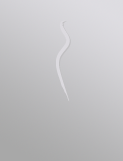 This client information is only available to premium members
BUSCANDO BAILARINAS PARA EVENTO!
Barcelona, Catalonia, Spain
Job date
Wednesday, 29 February 2012
Casting ends:
Tuesday, 28 February 2012
Description of Casting
Hola a todas!!!

Estamos en la búsqueda de BAILARINAS para un evento a realizarse a fin de mes en Barcelona.

Por favor enviarme fotos con las medidas (altura, pecho, cintura, cadera) explicando que tipo de bailes sabes hacer.

Deben tener disponibilidad el día 29 de Febrero por la noche!!!!!

Enviar el material a (email address removed) - ASUNTO: BAILARINA EVENTO

Mucha suerte!!
Application for this casting has been closed.
Who is responsible for this casting?
This casting has been created by Barcelona Castings
Modelmanagement.com is an online platform for professional users to create castings for our model members. We try our best to verify our professional users, but we take no responsibility for the content of this casting.
Is modelmanagement.com an agency?
Modelmanagement.com is not an agency. We provide the tools to assist professionals in finding modeling talent worldwide.
Report spam or abuse
If there is anything that you feel is inappropriate or offensive on this page, please report it to us on [email protected]