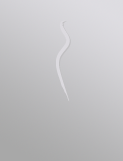 This client information is only available to premium members
CASTING REY & REINA BELLEZA LA RIOJA 2012 EN LOGROÑO
Logrono, La Rioja, Spain
Job date
Friday, 24 February 2012
Casting ends:
Thursday, 23 February 2012
Description of Casting
Ya tenemos fecha para el casting de selección de los nuevos Rey y Reina de La Rioja 2012. El próximo 24 de Febrero, Viernes, se celebrará en Logroño la convocatoria de elección de las nuevas imágenes de La Rioja. Que mejor marco que el Hotel Ac La Rioja, que colabora con ...el certamen ofreciendo sus magníficos salones para la elección del mismo.

El 24 de febrero entre las 17 y las 20 horas todos los interesados tendrán que personarse en el hotel, previamente se recomienda la inscripción mediante la pagina del certamen, (website removed) o si lo desean pueden solicitar información en los teléfonos 625 073 728 – 685 921 639. DANA MODELS AGENCY, agencia de modelos de la zona norte que este año colabora con el certamen REY & REINA BELLEZA ESPAÑA, se desplazará hasta Logroño para realizar la selección de quienes representen a La Rioja en el próximo certamen Nacional que se celebrará en un lugar de la costa mediterránea entre Junio y noviembre.

Los afortunados disfrutarán de concentración durante 15 días con todos los gastos pagados, y por su puesto la participación en el certamen Nacional, esperando así que este sea el comienzo o un complemento para continuar y ensalzar sus carreras como modelos.

Los datos del Casting son los siguientes:

Fecha: 24 de febrero
Hora: 17 a 20 horas
Lugar: Hotel AC La Rioja
C/ Madre de Dios, 21 - Logroño

Para más información:
Teléf.: 625 073 728 – 685 921 639 .- Web: (website removed)
Application for this casting has been closed.
Who is responsible for this casting?
This casting has been created by DANA MODELS AGENCY
Modelmanagement.com is an online platform for professional users to create castings for our model members. We try our best to verify our professional users, but we take no responsibility for the content of this casting.
Is modelmanagement.com an agency?
Modelmanagement.com is not an agency. We provide the tools to assist professionals in finding modeling talent worldwide.
Report spam or abuse
If there is anything that you feel is inappropriate or offensive on this page, please report it to us on [email protected]