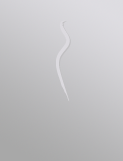 This client information is only available to premium members
Editoriales de Moda para Revista Online Masculina
Madrid, Spain
Job date
To be confirmed
Casting ends:
Thursday, 28 June 2012
Description of Casting
Hola a todos, tras la propuesta de una nueva revista online masculina y la demanda de editoriales para la revista buscamos chicos de 16 a 25 años para reportajes de todo tipo de forma mensual.

Las inspiraciones de las sesiones son como COITUS o VANITY TEEN, buscamos tanto chicos con experiencia como sin ella si das el perfil.

Mi equipo y yo agradecemos la participación a todos los que se presenten, os iremos informando si cumplis los requisitos o no.

PD: Las sesiones se realizaran en Madrid y en Valencia.
Payment and buyout information
No remunerado
Application for this casting has been closed.
Who is responsible for this casting?
This casting has been created by Danniel Rojas
Modelmanagement.com is an online platform for professional users to create castings for our model members. We try our best to verify our professional users, but we take no responsibility for the content of this casting.
Is modelmanagement.com an agency?
Modelmanagement.com is not an agency. We provide the tools to assist professionals in finding modeling talent worldwide.
Report spam or abuse
If there is anything that you feel is inappropriate or offensive on this page, please report it to us on [email protected]