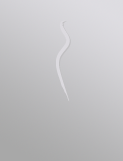 This client information is only available to premium members
EF TOP MODEL COMPETITION
Spain, Spain
Job date
Saturday, 24 March 2012
Casting ends:
Thursday, 15 March 2012
Description of Casting
Gana la oportunidad con EF - Education first - de ver el mundo de la moda desde dentro viviendo como un@ modelo por un día en París. Consigue un cambio de look de la mano de estilistas y maquilladores famosos a nivel mundial. Desfila por su pasarela con ropa de los diseñadores más jóvenes junto a otros modelos de todo el mundo. Te verán personajes del mundo de la moda, periodistas y otros profesionales del sector.

L@s finalistas también participarán de un sorteo de un curso de 2 semanas EF Action Fashion en Londres.

Para participar sigue los siguientes pasos:

1. Envía tu mejor foto a (website removed)=%26wlbb%3D1

2. Dilo (en inglés, el idioma global de la moda) por qué crees que mereces ganar.

3. Invita a todos tus amigos a que voten por ti.

El jurado seleccionará al ganador/a de entre las 5 fotos más votadas.


El premio:

* Un día ejerciendo de modelo de pasarela en París

* Asesoramiento de maquillaje, peluquería y moda con profesionales del sector

* Invitación a una exclusiva celebración del 40º aniversario de la escuela de París de EF

* Transporte, comidas y alojamiento durante dos días y dos noches

* Membresía Premium ilimitada modelmanagement.com
Application for this casting has been closed.
Who is responsible for this casting?
This casting has been created by Education First
Modelmanagement.com is an online platform for professional users to create castings for our model members. We try our best to verify our professional users, but we take no responsibility for the content of this casting.
Is modelmanagement.com an agency?
Modelmanagement.com is not an agency. We provide the tools to assist professionals in finding modeling talent worldwide.
Report spam or abuse
If there is anything that you feel is inappropriate or offensive on this page, please report it to us on [email protected]