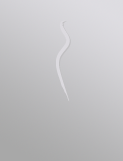 This client information is only available to premium members
HOMBRES Y MUJERES INDIOS EJECUTIVOS DE 27 a 45 AÑOS APROX
Barcelona, Catalonia, Spain
Job date
Saturday, 24 March 2012
Casting ends:
Saturday, 24 March 2012
Description of Casting
Buscamos a modelos masculinos y femeninos afroamericanos, asiaticos y del oriente medio que tengan entre 27 a 45 años aprox. para una sesión de fotos lifestyle en Barcelona.

Perfil: ejecutivos/as atractivos/as, elegantes, aspiracionales y saludables.

FECHAS PHOTOSHOOTING Y DISPONIBILIDAD: 23, 24 y 25 de marzo. Para asistir al casting deben estar disponibles TODOS los días

¡La sesión se llevará a cabo en finales de marzo, pero se debe apuntar tan pronto como sea posible.

IN ENGLISH:

We are looking for male and female Afroamerican, Asian and Middle Eastern models between the age of 27 and 45 years old for a paid lifestyle photo shoot in Barcelona.

Profile: executive, attractive, elegant, inspirational and healthy

PHOTOSHOOTING AND DISPONIBILATY: 23, 24 y 25 of March.

This shoot will take place in the end of March in Barcelona. But you should apply as soon as possible.
Payment Info
800€ Brutos
Preferences for this Casting
| | |
| --- | --- |
| Types | professional,aspiring |
| Gender | Male,Female |
| Age range | 25 to 55 |
| Categories | Real Life & People |
| Ethnicities | Indian/Pakistani |
| Cities | 753443, 753692, 756788, 766771, 760574, 761600, 761807, 762550, 766465, 766829, 767466, 772711 |
Application for this casting has been closed.
Who is responsible for this casting?
This casting has been created by Casting Director
Modelmanagement.com is an online platform for professional users to create castings for our model members. We try our best to verify our professional users, but we take no responsibility for the content of this casting.
Is modelmanagement.com an agency?
Modelmanagement.com is not an agency. We provide the tools to assist professionals in finding modeling talent worldwide.
Report spam or abuse
If there is anything that you feel is inappropriate or offensive on this page, please report it to us on [email protected]