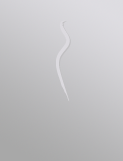 This client information is only available to premium members
Shooting swimwear magazine features in Seattle Washington.
Seattle, Washington, United States
Job date
Tuesday, 10 April 2012
Casting ends:
Thursday, 31 May 2012
Description of Casting
I'll be shooting for swimwear magazine feature in the Seattle & Tri-Cities area . Compensation is tear sheet and byline credit. Looking for local female models, makeup artists, hairstylists and swimwear manufacturers to collaborate with on these shoots.

The magazine has features for all of the contributors, plus you'll receive credit in each of the other features. (Example) in the photographer feature, you'll also get credit as the model, makeup artist, hairstylist or swimwear manufacturer (ie, whichever role you contributed to the shoot).

Reply in a private message with a telephone number and email address for direct contact. Sorry, I won't consider you without this information. If changes come up, we need direct communication.

Thanks for understanding.

Mikel M. Louder
MML Photo
(website removed)
Skype: mmlphoto...
Payment Info
Tear sheet & byline credit
Preferences for this Casting
| | |
| --- | --- |
| Types | professional,aspiring |
| Gender | Female |
| Disciplines | Swimsuit/Bikini |
| Cities | 2361064, 2366355, 2367188, 2383084, 2385382, 2475687, 2490383, 2497646, 2511258, 2514815 |
Application for this casting has been closed.
Who is responsible for this casting?
This casting has been created by Mikel M. Louder Photography
Modelmanagement.com is an online platform for professional users to create castings for our model members. We try our best to verify our professional users, but we take no responsibility for the content of this casting.
Is modelmanagement.com an agency?
Modelmanagement.com is not an agency. We provide the tools to assist professionals in finding modeling talent worldwide.
Report spam or abuse
If there is anything that you feel is inappropriate or offensive on this page, please report it to us on [email protected]