Saya membutuhkan foto profesional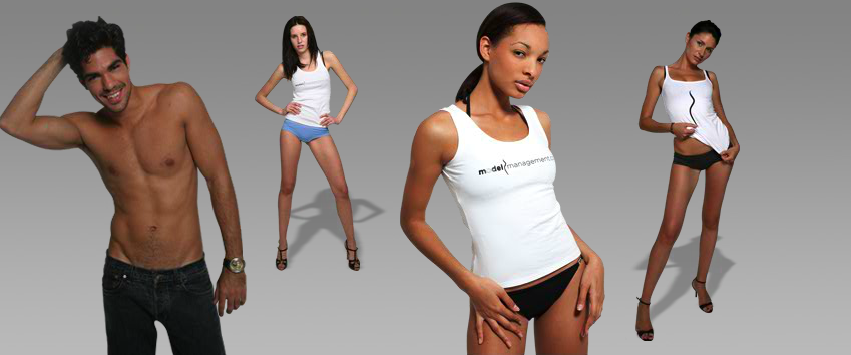 Jika Anda baru memulai atau memiliki sedikit pengalaman modeling, tidak ada yang lebih penting bagi seorang wajah baru daripada menemukan agensi model. Agensi model dunia ingin melihat wajah baru dalam cahaya alami terbaik, agar mereka dapat memutuskan apakah model tersebut memiliki potensi.
Kami membuat Sesi Foto modelmanagement.com Photo Session untuk menyediakan foto profesional tanpa gaya berlebihan atau pencahayaan buruk, dengan model yang tampil sebaik-baiknya dengan harga terjangkau.
"My experience was positive, the whole team is charming and makes you feel great" Carmen Marcano Model, Spain
"Kami mencoba mendapatkan penampilan terbaik dari model dalam suasana santai" Miguel Pereira Photographer, Madrid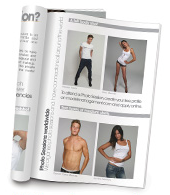 Lihat majalah online kami
Dapatkan panduan dari fotografer ahli di studio fotografi dekat Anda.
Dapatkan foto berkualitas tinggi dengan pencahayaan yang segar dan profesional.
Pilihan foto terbaik Anda diunggah ke profil Anda oleh fotografer.
Cuplikan khas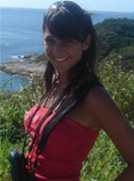 Foto Sesi Foto profesional kami

see Julieta's profile
Cuplikan khas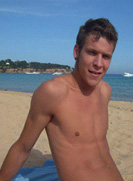 Foto Sesi Foto profesional kami
see Daniel's profile
Jika Anda ingin menghadiri salah satu sesi foto global kami dan menginvestasikan sedikit uang untuk memulai karir modeling Anda:
Lihat Sesi Foto