MIRIAM RAUTERT. Germany.
Miriam Rautert started her modeling career as a teenager when she represented Germany in Miss Universe. She was featured in campaigns for Adidas, Puma, Schwarzkopf, Zalando, and Charlotte Tilbury amongst many others. That's why she is a great example for petite models, measuring 165 cm/ 5″4. She is represented by modeling agencies in Hamburg, London, Vienna and Cape Town.
Miriam Rautert is also a model coach on her Instagram Modelcoaching and runs her own Podcast 'Modelwelt', where she shares her experience with young talents. In this case, she was our guest in the 'More Than Models' Podcast and we will be sharing some of the best Q&A in this blogpost. However, you can hear the full interview here.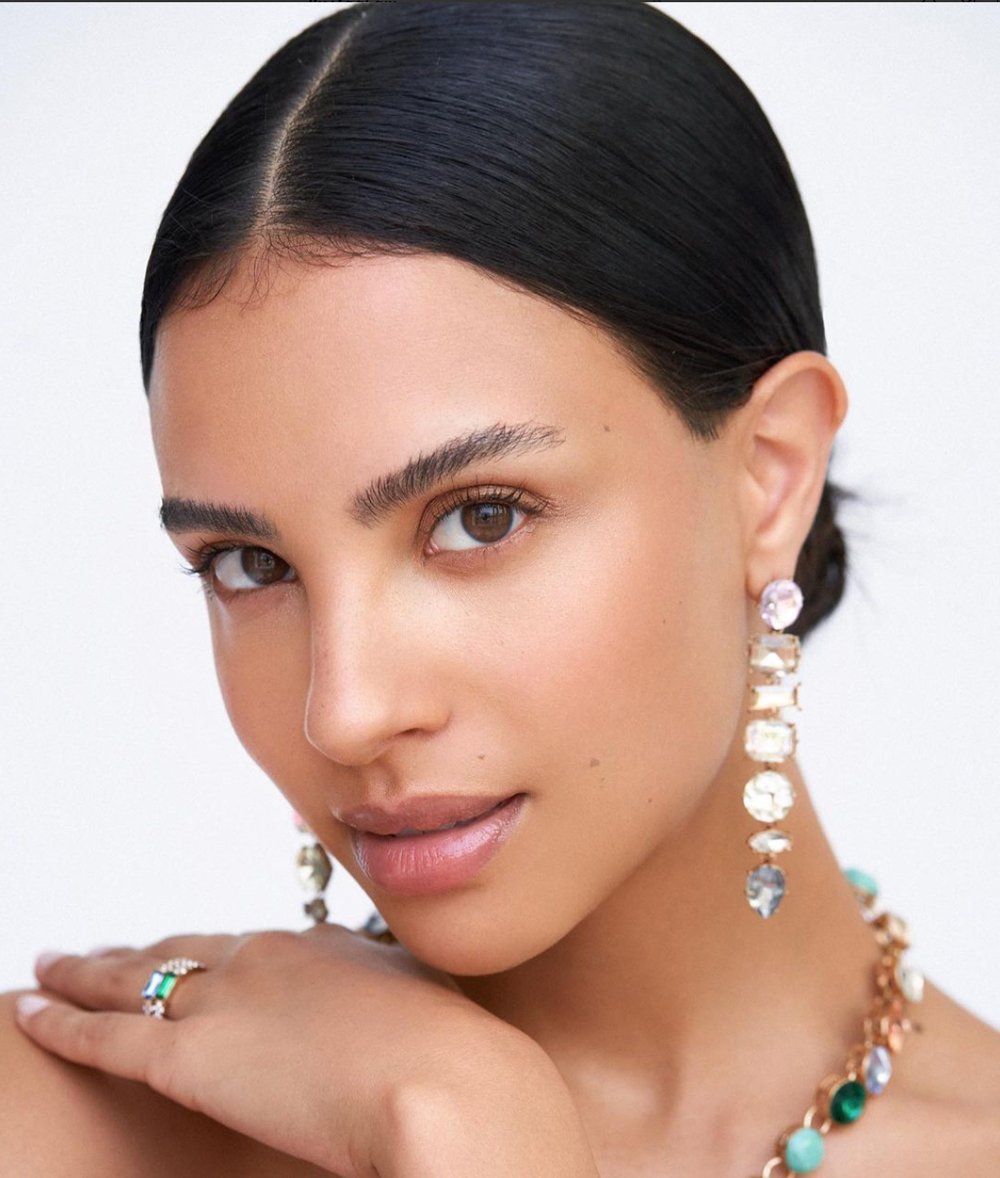 Would you say that getting into the modeling industry at a very young age has taught you lessons that are good for you even outside this modeling world?
Yes, definitely! It helped me to realize that everything is possible. Honestly, a lot of people did not believe in me at the beginning of my modeling career. Modeling taught me that whatever dream you have when you work hard, it's possible to achieve. I really appreciate my work as a model, but I've been so many years in the industry that I've also seen the bad side. That's why now I can teach other aspiring models how to behave in the modeling industry. I've learned how to manage, organize and 'sell' myself because to be a model is more than just being a pretty face.
As you said, you are also a model coach, who do you address to and what do you teach?
I started to be a model coach because I realized how much I would've loved to have someone when I was younger that told me how the industry works. Of course, when you have an agency you can ask some questions, but still, they don't really have the time to get every single model they have and explain the details and how to be successful. After 18 years in the industry, I think it's kind of my responsibility to give it back to people who are at point 0 or just not happy with their careers. And I know that I can help them!
My current coaching program lasts 6 weeks and people learn how to be successful as a model, how to find the perfect agency and how to really make a brand out of themselves because nowadays it is super important to learn everything about social media and how to represent themselves. Some of the models I train get really good agencies coming to them because I know some tricks on how to make your profile attractive to bookers and scouts!

What is the difference between your modeling course and the modeling schools agencies offer?
Honestly, I don't know many agencies in Germany that offer modeling courses, I just know one and also I don't really know how they work. What I know is that with my course I take care of every individual, it's not just a program for everyone because there are so many different fields that I really want to make sure that those models who are with me know the fields where they can be successful and the others were they just can't work in. For example, my height. When you are 5″4 you are not accepted to be in High Fashion. Never say never but that is the current situation! So it does not make sense to build your portfolio according to those fields because you won't get any jobs. If you want to be successful you must know your field in the industry.
If you want to be successful you must know your field in the industry

How would you describe success as a model?
Success in general I would say is related to happiness for me. For example, being famous is not something I would consider a success because it does not make me happy. I relate it with doing something I really love. But if we talk about modeling success, I think it's related to when you are able to really establish yourself in the industry in the way you want to be. It does not mean you have to be a full-time model or a High Fashion model. You have to achieve what you really want.
Taking into account your experience, what advice can you give to other petite models who want to work in the industry?
My advice is to never question if you could be successful. You are the person who sets the limits, don't let people tell you what you can do. Focus on the goals you want to reach.
If you want to know more about how to improve your modeling career and Miriam Rautert, listen to our podcast episode with Miriam!