There are so many talented male models out there, so we took to Instagram and scoured for just ten of the most followed and successful (Oh! and our favorite) models from past and present! Follow these accounts to inspire your own runway walks and modeling poses.

Tyson Beckford 
IG: @tysoncbeckford | Followers: 604k
Tyson is one of the top Jamaican models and at a cool 49 years of age, is showing that modeling isn't limited to the teen years anymore. Mostly known for his modeling work with recognizable fragrance brand as the face of Polo Sports, however, Tyson has also featured in many films such as 'Zoolander', 'Biker boys' and 'Supermodel'.

David Gandy
IG: @davidgandy_official | Followers: 1M
British model David Gandy shot to fame in 2001. At that time, male models were still trailing behind their female counterparts! Catching the eye of Dolce & Gabbana; David featured in many of their campaigns and fashion shows and furthermore, inspired the brand to move to a more masculine standard, leading the way for future male "supermodels". Gandy, well known for his effortless style and muscular build, continues modeling and writes for British 'Vogue' and 'Telegraph Men'.

Mario Rodriguez
IG: @mario8855 | Followers: 1.1M
A true IG success story, Mario started with a simple Instagram account posting shots from a few modeling jobs. The entertainment promoter soon gathered a dedicated following and was propelled into a successful modeling career. Rodriguez was quickly spotted by fashion designer Michael Costello and invited to model on the runway of LA Fashion week.  Mario regularly posts selfies (also the all-important gym selfies) as well as his runway work.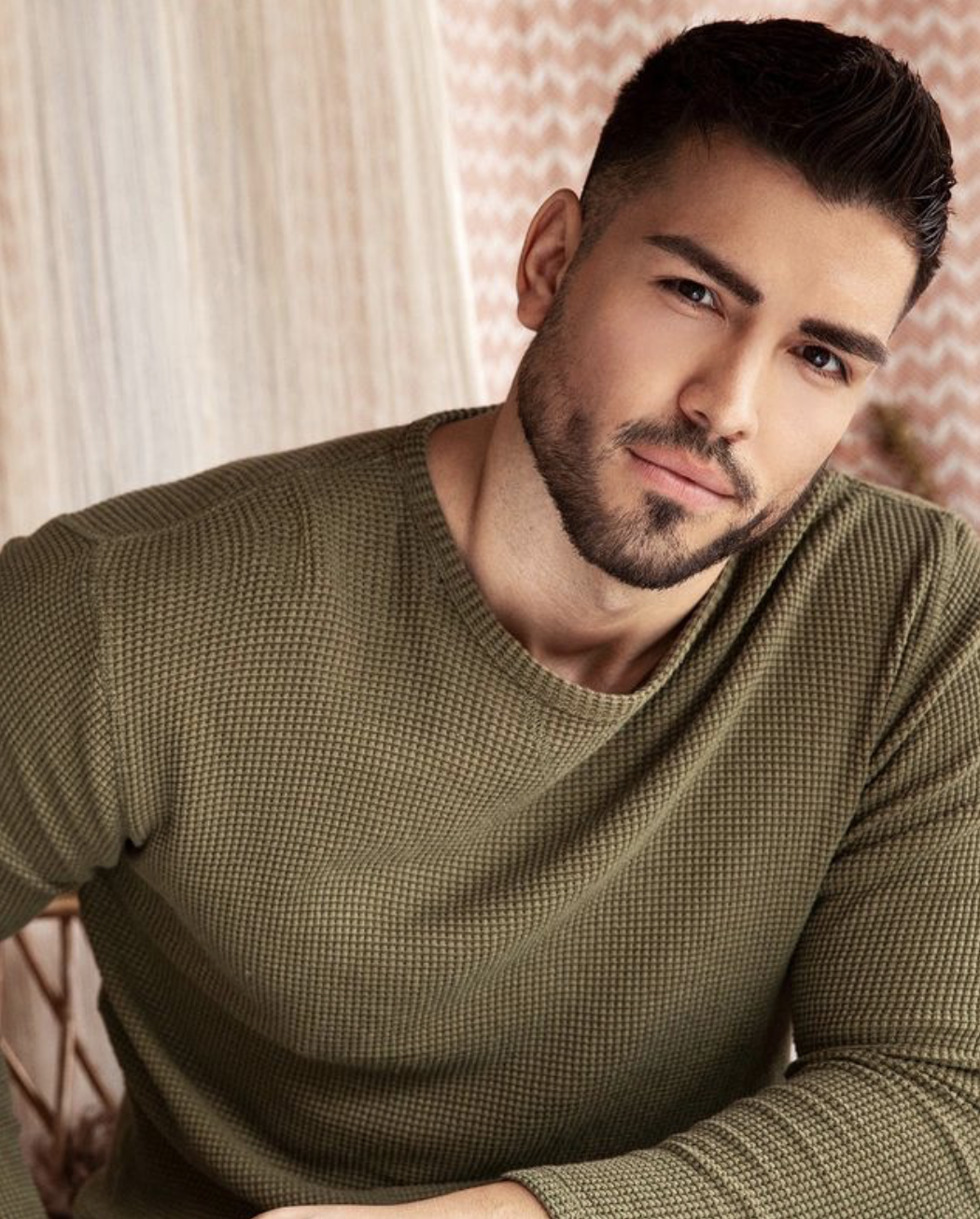 Johannes Huebl
IG: @Johanneshuebl | Followers: 1M
German model Johannes is a well-travelled model, working with fashion gods such as Donna Karen, Ralph Lauren, Hugo Boss and Hogan's. With Johannes show stopping style and head-turning walk on the runway, is it any wonder the top fashion designers are wanting him to support their campaigns?

Andrea Melchiorre
IG: @andreamelchiorre1 | Followers: 1M
Italian model and fashion blogger Andrea Melchiorre is no stranger to the runway. Andrea stepped out in style on the runway at New York Men's Fashion week. His style and attitude quickly made him a favorite of many of the big fashion brands. Andrea's Instagram is an inspiring collection of modeling shots, travel 'inspo' and style ideas. You can even steal a little of his personal style in the form of his own clothing brand 'SaveOne'.

Andre Hamann
IG: @andrehamann | Followers: 1M
Another renowned German model on our list, Andre Hamann. This male model began his modeling career locally in Vienna, 2010; his striking look quickly saw him scouted by the likes of Calvin Klein, Vogue and Hugo Boss. Hamann used his unique style and fashion experience by joining together with friends in 2014 and creating the brand, 'Haze & Glory'.

Andrea Denver (Salerno)
IG: @andreadenver3 | Followers: 1.2M
Andrea is a successful Italian model, represented by an array of notable agencies.  His chiseled physique and striking appearance lead to modeling jobs with Ralph Lauren, Lui magazine, Abercrombie & Fitch and Hugo Boss Underwear. You may also recognise Andrea Denver from music videos such as Jennifer Lopez "I Luh Ya Papi", Taylor Swift's "Blank Space" and G.R.L. group "Ugly Heart".

Jon Kortajarena
IG: @kortajarenajon | Followers: 2.8M
Representing Spain, we have Jon Kortajarena. In 2009 Forbes magazine ranked him the 8th most influential male model and in 2017 he was in the 4th place on MODELS.com Top 25 lists. Both a model and an actor, Jon has an extremely successful career and has won numerous awards for his contributions to fashion and modeling. Traveling all around the world and constantly sought after by top photographers, Jon is definitely a heavy weight in the industry.

Sean O'Pry
IG: @seanopry55 | Followers: 687K
He was discovered by a photographer through social media when he was 17 years old. In 2013 Forbes magazine said he was the best paid male model. He is from Georgia, United States, and has been in a lot of important campaigns, such as Clavin Klein's or Armani's, in the last ten years. Sean also appeared in Madinna's music video Girl Gone Wild.

Lucky Smith
IG: @luckybsmith | Followers: 2.8M
Lucky is an American model and is one of the most followed male models on Instagram. After being scouted by an agency at the age of 10 and entering the modeling world at 12, Lucky has made his position very clear in the industry. Known especially for his signature platinum hair, he is both a talented model and musician.