Photographer: Andreas vE.
Model: Paula Collado.
PAULA COLLADO. 22 years old. Actress, model, dancer and graduate in tourism.
Paula is a delightful, friendly and cheerful girl. Her sweet and kind nature shines through and it is often quite difficult to get through a conversation without smiling yourself. Yet, she is also brave, persevering and admits that she worked hard and dedicated a lot of time to be able to find a place in the world of modeling.
Multifaceted and a tireless dreamer, she relishes a challenge, objectives and is grateful to fashion for all that it has taught her in these years and the great memories and experiences she has. In her dream of becoming an actress, she highlights the importance of creating a wonderful portfolio thanks to her work in fashion. With all her passion, experience and values, Paula Collado is our fifth protagonist of the series "Person behind the model".
Who is Paula?
One never really knows how to answer this question, but I would say that I'm a very happy and active person, and always up for challenges. My family and friends mean a lot to me and I love to spend time with them. Another trait of mine is that I can be very emotional and have been known to have "drama queen" moments. However, I look at this positively as I think it is where my passion for acting comes from, I enjoy expressing and exploring my emotions, for me it's as fun as an amusement park (laughs).
Besides acting, there are many other passions in your life …
I like to do many things… I studied tourism at university, and I've been working as a model since high school. I was able to find a true passion when I had a moment of introspection and began to study theater and it was great, it saved my life. After university, my parents didn't feel happy about me working in theater professionally, so completed a master's degree in event management. I thought I could dedicate myself to fashion and cinema events or galas… So right now I organize congresses while also working as a model and creating my video book. Currently, I have to admit that the modeling work flows more, I'm involved in many projects. I suppose it is easier than finding someone who trusts you to give you a role in a movie or a series…
"My drive and attitude are what helped me get castings and jobs with brands, even though I didn't always the predetermined requirements"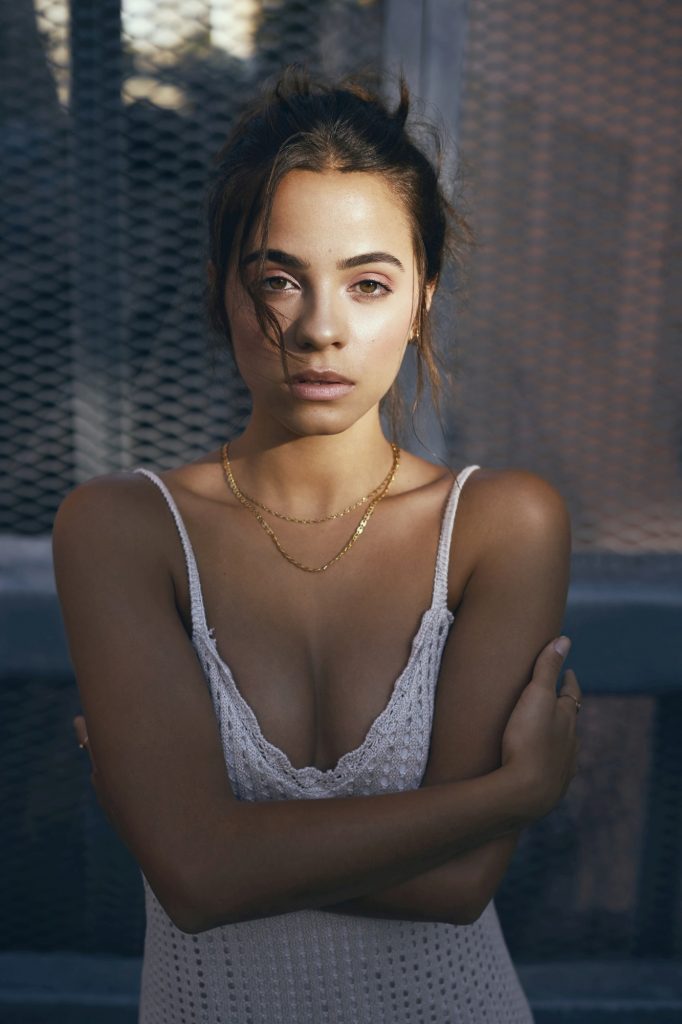 How did you become a fashion model?
I remember that when I enrolled in my first agency I would drop by the office every Friday in order to book jobs. It was a bit of an effort to get there as my agency was in Barcelona and I live Sabadell, which is two hours away. Despite that, I was very excited and I knew how important it was for the bookers to keep me in mind so every time a project came up they would send me the casting, session or whatever. What I wanted was to gain experience and consistency.

My drive and attitude are what helped me get castings and jobs with brands, even though I didn't always the predetermined requirements. There may be people who have the exact and perfect measurements and don't get a job because they don't have consistency or a good attitude. I achieved many things because every day I spoke with my booker, I insisted a lot… He also looked for collaborations, I volunteered for any brand or photographer who wanted to take photos of me, friends who studied design… Anything to gain experience, to work as hard as possible, and to build up confidence in front of the cameras. Therefore, when I had an important casting or a great opportunity in front of me, I would have the necessary tools to be able to present myself and be the one selected. 
"The more active you are, all the projects that come are incredible. When you look for them you attract them"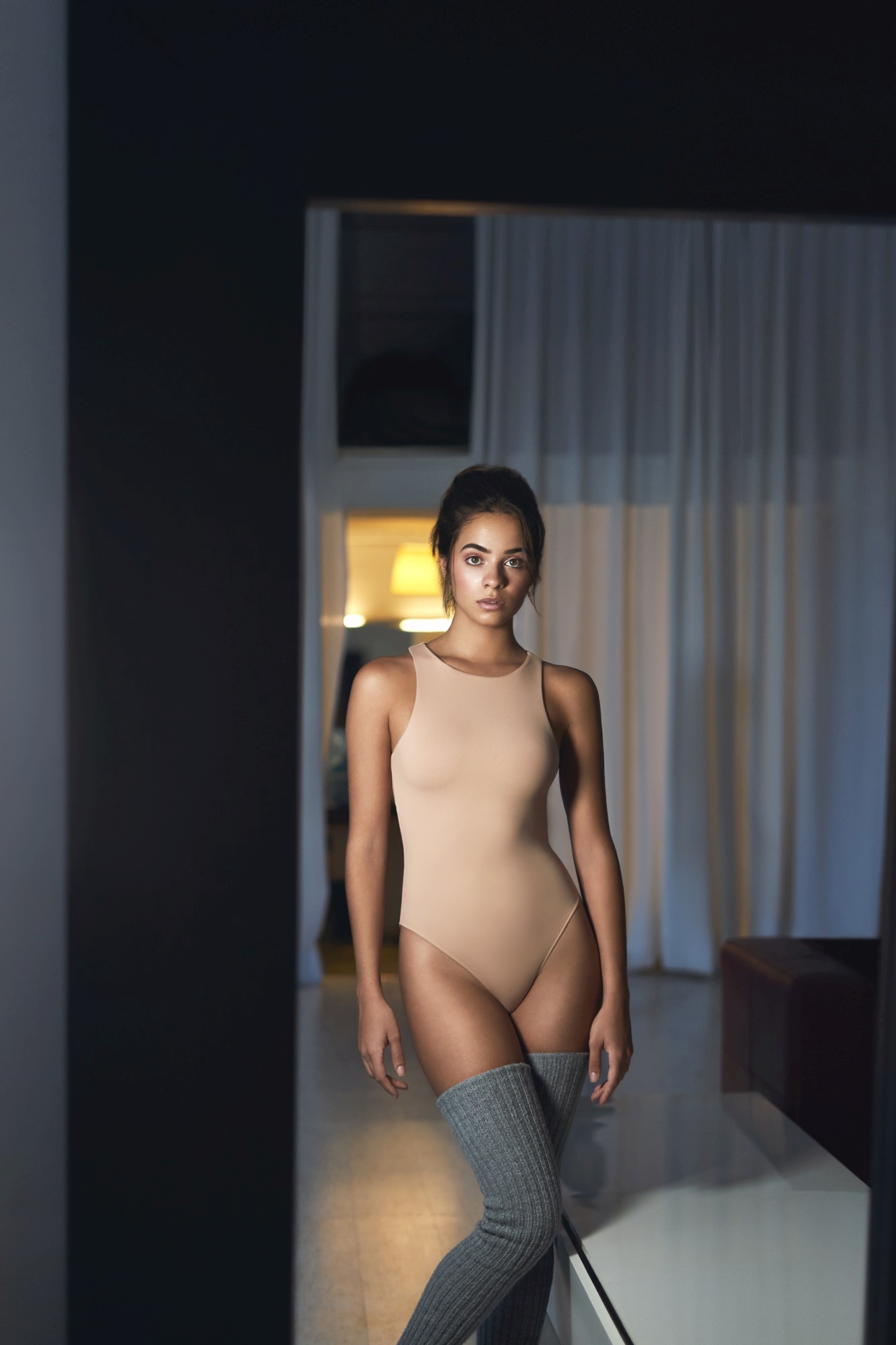 Today, social networks have a very important role in fashion
Absolutely. And a good attitude is the key to all of this. It is very important to make yourself known, dedicate time to it and send material… Let people know that you are there. In the end, you have to realize that an agency receives heaps of applicants, but it is up to you to gain the booker's trust and attention. This is how the industry works, you need to make yourself visible, be tireless, always be in contact with the people who can help you, know your objective and what interests you, always be available for projects and be very proactive… You should go for what you really want.
A great advantage is having a video book or material already prepared, it helps to take charge when looking for collaboration projects, move around a lot and provide the agency with material so when the time comes to present you they have great content. Really, it's incredible the projects that come when you are active and take control. What you seek, you eventually attract. It may seem difficult at first, but once you focus and move with intention, it starts to get easier.
Why do you think Andreas thought of you for his series "Person behind the model"?
The truth is that during the session I realized that he had captured very well the points that interested him about me. With him, I found a photographer who captures the art of a person, not only external beauty but the internal too and knows how to get the most out of each model.
I used to dance ballet but I stopped two years ago when I went to Argentina for Erasmus, there I learned more about Latin dances, such as reggaeton. So when I was asked to dance during the shoot, at first it was difficult as I hadn't practiced ballet for quite a long time, and the minutes seemed to pass like hours despite having danced all my life. I told Andreas that I could dress like a dancer, of course, because that is what I have always done, but I warned him that my flexibility wouldn't be the same as I hadn't trained. However, as soon as I started dancing, I understood why Andreas had chosen me. I regained a part of myself that I hadn't felt for a long time… and I loved every moment, it was so liberating. He told me, "I'll put on the music and you just enjoy it." I'm usually very strict with myself, but the fact that Andreas gave me the freedom, I understood that the project was in my hands and from that point, magic arose. The chemistry created in this project was incredible, I really enjoyed working with Andreas and the space he gave me to be myself.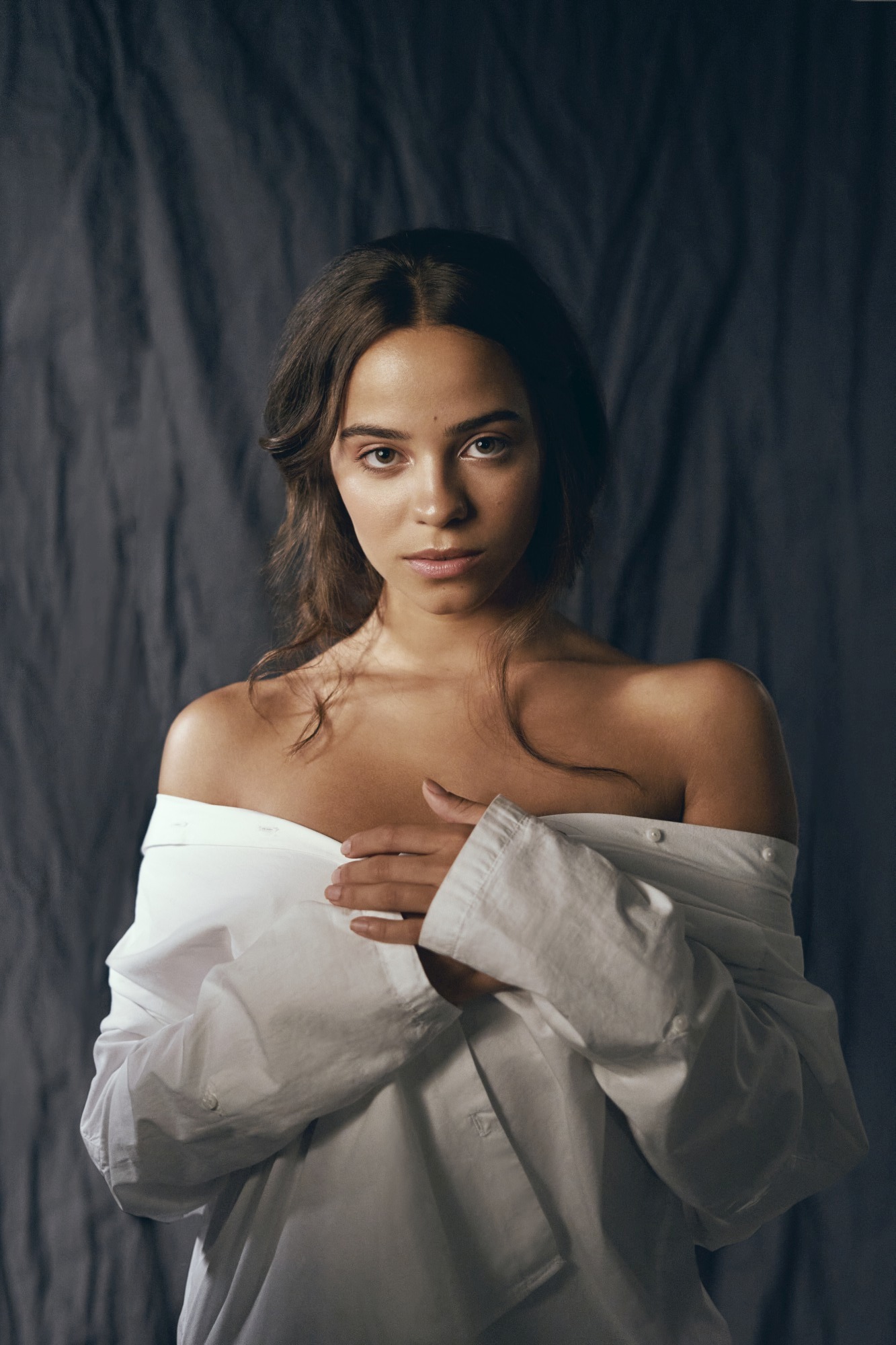 What influence does ballet have on you when you are in front of a camera?
It is a curious question because people who have seen me, both in theater and modeling, see the ballet in my movements. This is due to the enormous influence that ballet has physically, the immense body intelligence you pick up. Every single muscle is working, even the small ones that you don't know exist, but this precision is what brings perfection. 
Without a doubt, ballet makes you know every corner of your body and that is very important when you are a model or actress because, in the end, your body is your working instrument.
Now, in ballet, you always dance for an audience that watches your every move. The theater is the opposite; it is more of an internal representation. The theater allows you to take on a character, then express and bring out parts that you wouldn't feel comfortable showing as yourself. Theater is like therapy, it can change people, it has definitely helped me understand the importance of taking care of myself internally. 
You mentioned the magic that was created in the studio. How can the connection between model and photographer influence a shoot?
It is fortunate to find chemistry between the two, a great advantage as a model as everything flows easily. However, if you don't find that connection with the photographer, you should just be professional, analyze the shoot and focus on connecting with the camera.
"Advertising is focusing on issues more related to the striking personality of a person than their physique"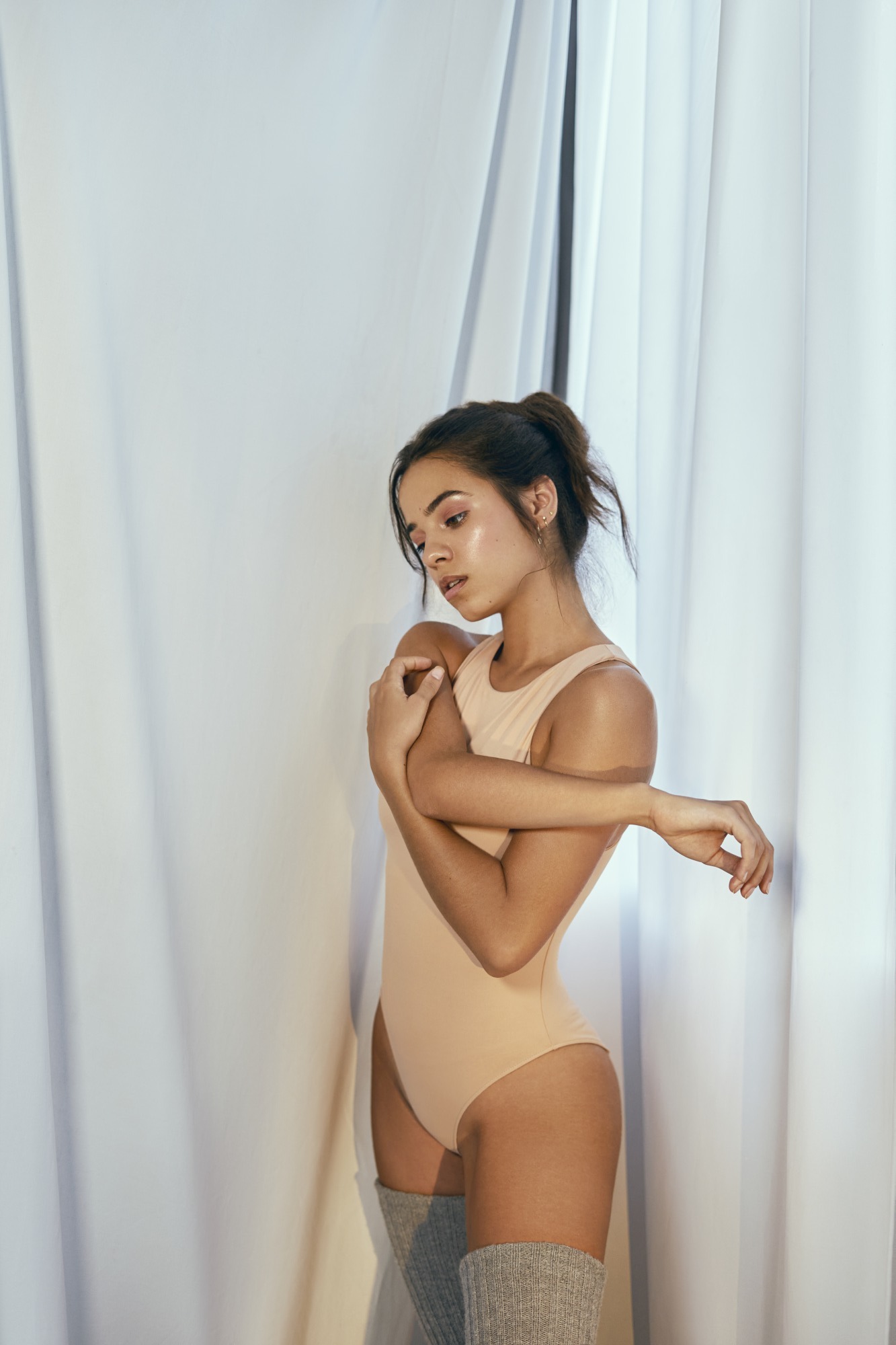 Why is it hard to believe that a beautiful person can also be very intelligent?
Obviously, this is something I have always been very against. I have been taught since I was little that beauty is something that is carried on the inside. I really believe in this, some of the projects that I got as a catwalk model, I did not get them solely for the way I looked but it was more a question of connection and intelligence. I have always tried to show that I am more intelligent than beautiful. Because for me, to be beautiful is to be intelligent, it is to have something inside that can contribute some good to the world. To be beautiful is to have a good and striking personality.
In fact, advertising is focusing on issues more related to the special personality of a person than their physique. Advertisements, photos… evolve a lot and are increasingly featuring super authentic people. Being handsome or pretty is subjective, and in my opinion, it depends a lot on the personality of the person. I think that brands are trying more to fit in with society through values.
What are the fundamental values ​​for you in life?
For me being respectful, trustworthy, humble is super important… and being persistent. The value of effort has always been taught in my household. For example, a subject that was very difficult for me in school was physics, I tried very hard but failed. On the other hand, my twin brother used to pass without even trying! Despite that, my parents' would be angry with him, as they felt that it was the effort that mattered, and they have always rewarded me for the energy I put into everything. Being a good person is also a fundamental value, of course. I grew up with my grandparents and they have taught me the value of having a good heart, good intentions, taking care of others, and loving a lot.
"Fashion teaches you to connect with people and to be tolerant… To adapt quickly to situations and to fit in as well as possible"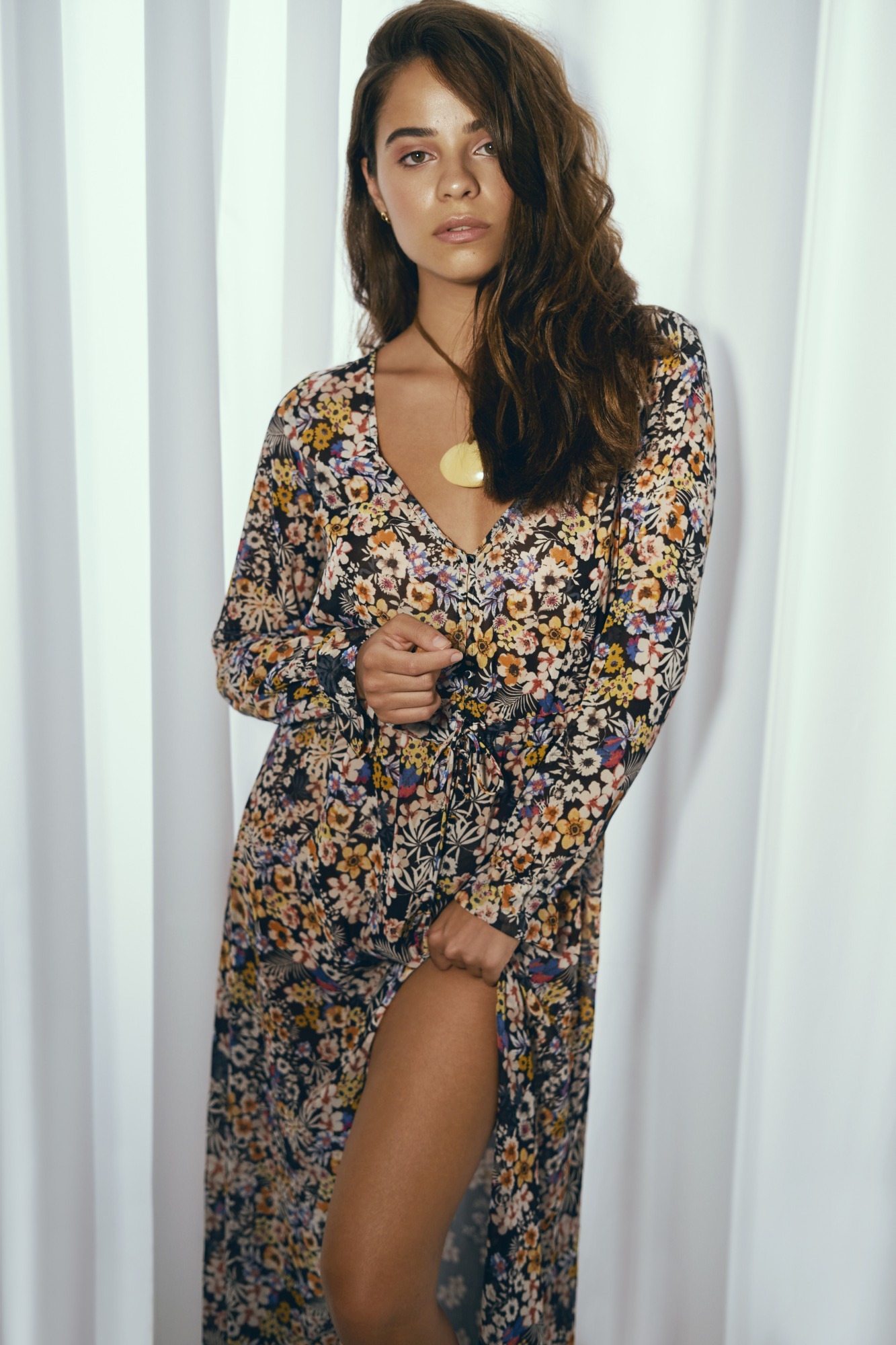 If you are a good person you end up attracting the good
When someone is envious or treats you badly, I think it is because they are suffering and that is why they express themselves that way. I like to help these people rather than running away from them. Obviously, if they shield themselves, there is no choice but to just join the good guys.
The world of fashion has very good elements, but also somebody parameters that I do not fit into, otherwise, it would have been my main career path. But it really brings a lot of values, I had to get to know many people in a day or two and fashion teaches you to connect and be tolerant because many times you don't know anyone from the team you work with, as well as how to adapt quickly to situations and fit in as well as possible.
Complete the sentence: Your dream is…
Being an actress, without a doubt. I know the road is complicated, but it is very clear to me. If in the end, it is not possible, I would love to organize big events. My first and main dream is to be an actress and I want it more and more every day.