The Model Search App from the world's most exciting modeling community. Ever wanted over 150,000 models in your pocket? Our new Model Search App does exactly that!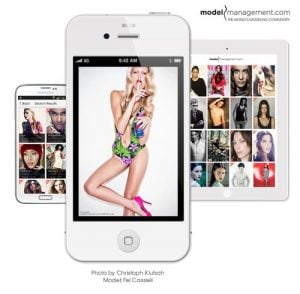 Ever wanted over 150,000 Models in your pocket? Our new Model Now App does exactly that from one click to download the App for iPhone, iPad or Android.
From now on, you can search any model type from Fashion, to Commercial, to Promo models and Hostesses, directly from your device anytime and anywhere in the world!
If you need a model for an upcoming shoot, event, trade-show, or any kind of project, this is the easiest way to source modeling talent from over 200 countries. Models can be favorited, messaged and also booked online. Bookings are made directly with the models, so professionals can propose the fee available for the project and agree it with the model before confirming.
Click here for more details on booking models through the community.
The Model Now App is designed with the professional user in mind, connecting them with new faces (aspiring models) and professional models from the ModelManagement.com community.
This is certainly a valuable tool for all photographers, production companies, agencies, stylists and any industry freelancers, or small businesses that need to find models for their projects. It's also an essential place for any new or pro model to be found, especially for those without an agency who want to work as a model professionally.
Features include:
Worldwide model search
Visualise models by city and country with global map search
Comprehensive listing and details from over 150,000 models
Detailed profile view and datasheet for each model with access to full profile
Create favorite lists
Direct model bookings with models
Get the app now and start searching for models for your projects, whether they are paid gigs or trade for prints!