Fashion has always been about women's wear and men's wear, female models versus male models.. but there are a few models out there that are rocking the scene of both women's and men's wear shows and those are Transgender & Unisex Models.
Let's start with Andrej Pejic, a 20 year-old model born as male who now models for both men's and women's wear.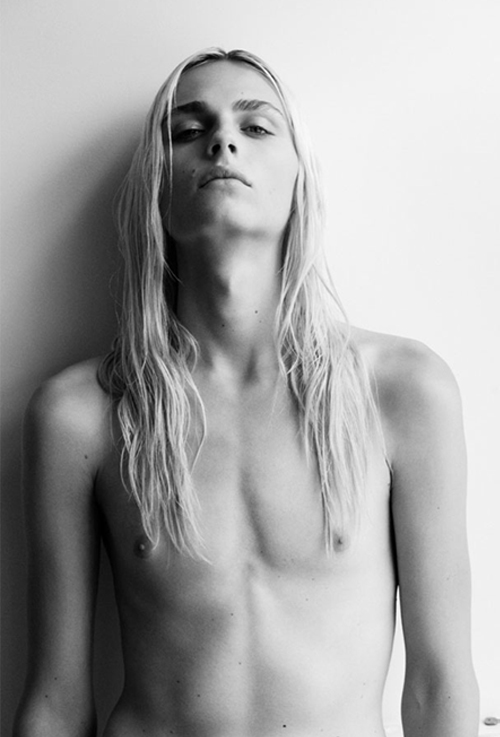 Andrej was born in Bosnia-Erzegovina in 1991 from a serbian mother and a croatian father. The nineties were a tough period for bosnians as the war reached its climax so Andej's family then decided to move to Australia to escape the degrading scenario that war created. Because of the difficult social situation in Bosnia-Erzegovina at the time, it was clear that Andrej felt out of place, but once in Australia he finally got to be who he wanted to be.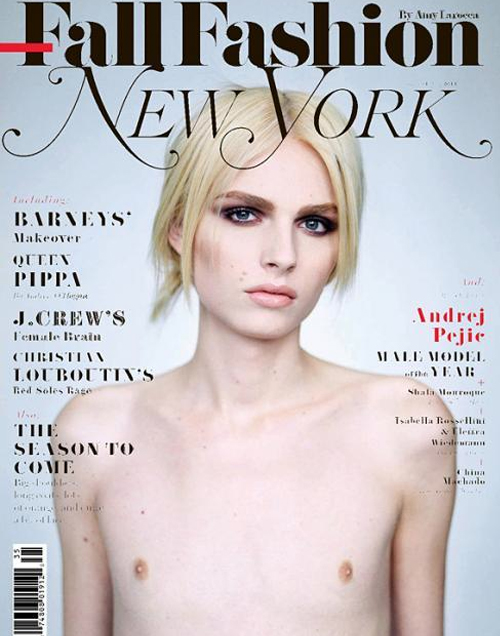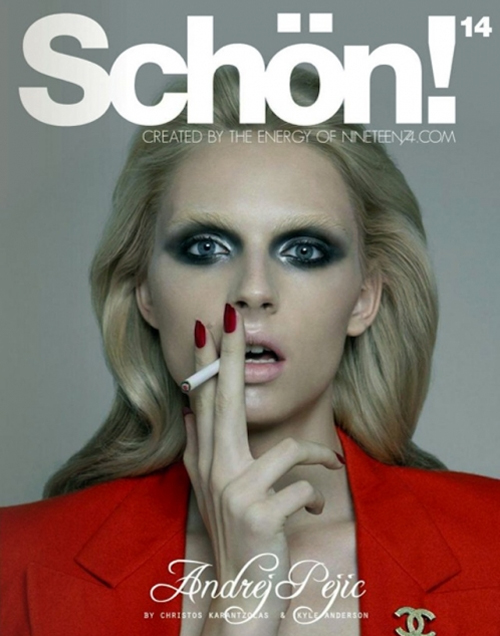 Pejic however, cannot be considered a girl in all ways and forms, as his body is 100% masculine. For this reason he is not known as a transgender model but as an "androgenous" model – one who is versatile enough to pose both as a man and as a woman. His facial features resemble both sexes depending on the angles, and it is clear that Andrej knows how and when to work his angles!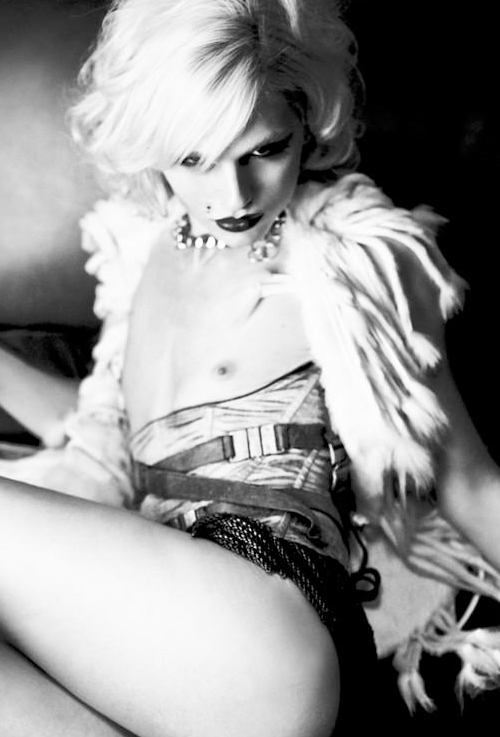 This super-androgynous model got discovered in probably the less modellesque place ever… McDonald's! he was serving food when he was asked if he wanted to model and not too long later he had his big break in Jean Paul Gaultier's Men's wear show in June 2011. At the age of 19 Andrej became Gaultier's favorite model and got to walk his Haute Couture Show during Paris Women's Fashion Week as well!
When Andrej walked down the men's runway, fashion editors and industry professionals were all asking themselves "Who's that girl?".. But little did they know that the girl in fact was.. a boy! They got their ideas all cleared up when they saw him walk other men's wear shows for designers such as Thom Browne!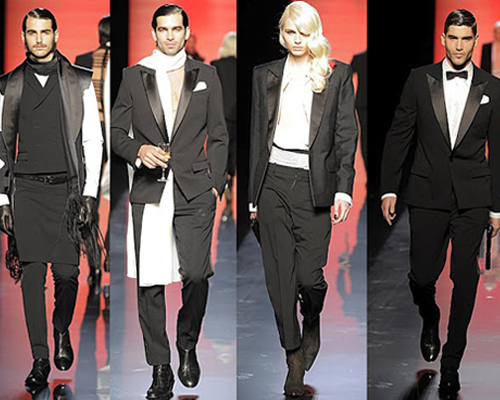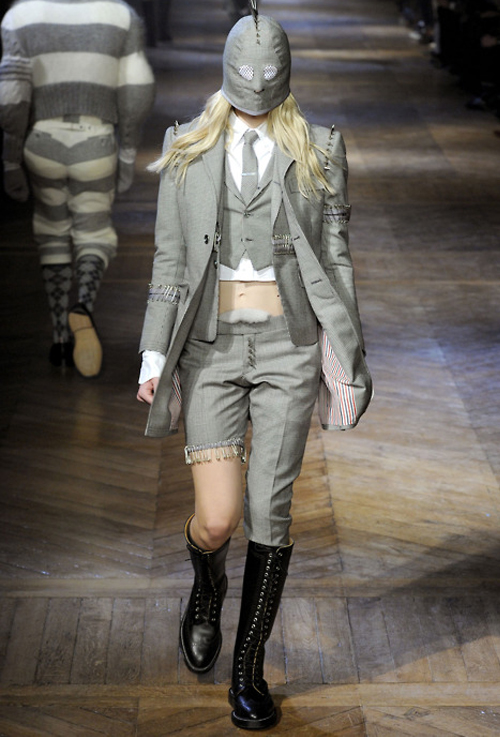 Since his big break, Andrej became the face of Marc by Marc Jacobs and appeared in numerous magazine covers such as New York Magazine, French Numero, Japanese Vogue Hommes. Furthermore he was featured in many fashion editorials for top magazines such as French Vogue, W Magazine, i-D and Italian Vogue -the latter shot by Steven Meisel!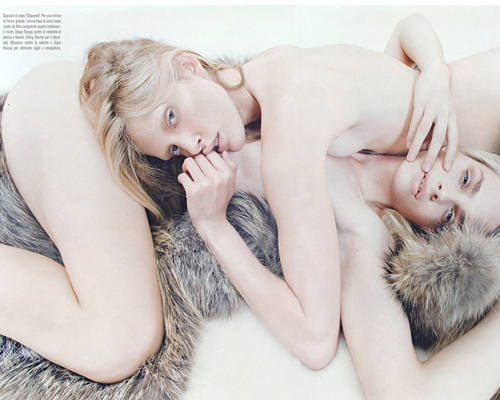 Pejic is ranked number 18 within the top 50 male models on models.com and is signed up with many agencies such as DNA Models (New York), Storm Model Management (London), TEN Model Management (Brazil), and d'management Group (Milan).
The rise of Andrej Pejic is something really refreshing in fashion. There's so many brands working on unisex collections at the moment, so why not have unisex models? Andrej is with no doubt a great model, both as a male and both as a female -His walk is fantastic and he photographs beautifully! Lots of female models should watch out for him!
On the other hand, opposite to Andrej Pejic, there is a model known for her sex transition: Lea T.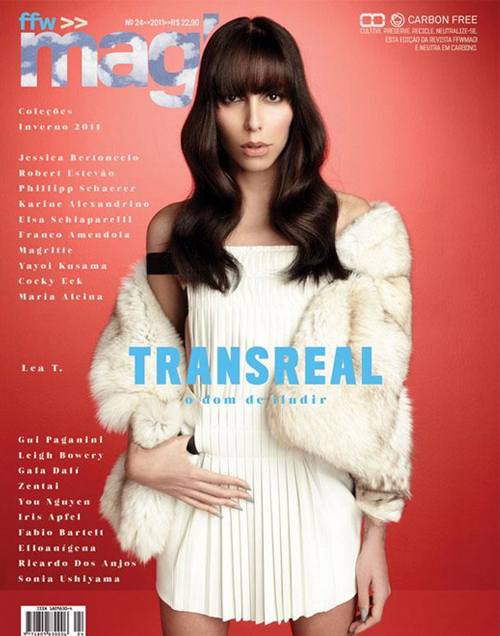 Lea T. is a brazilian transgender fashion model, formerly known as Leandro Cerezo, but who now identifies herself as a female after undergoing sex reassignment surgery in March 2011. She got discovered in 2010 by Givenchy's head designer Riccardo Tisci, and appeared in the brand's FW campaign of that same year. Immediately after her big break, Lea T was immediately recognized and the demand for her was incredible!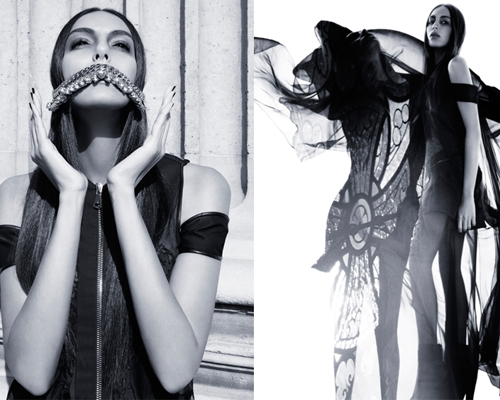 Lea also appeared in many other fashion editorials for Vogue Paris, Hercules Magazine, Interview Magazine and Cover. In 2011 she was featured twice on the cover of Love Magazine -once solo and once alongside Kate Moss.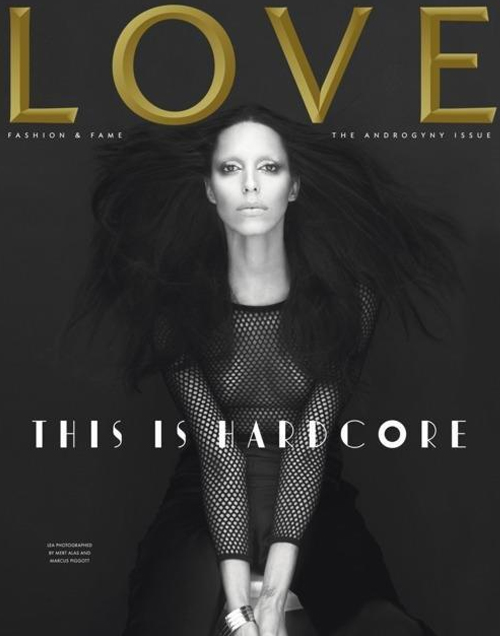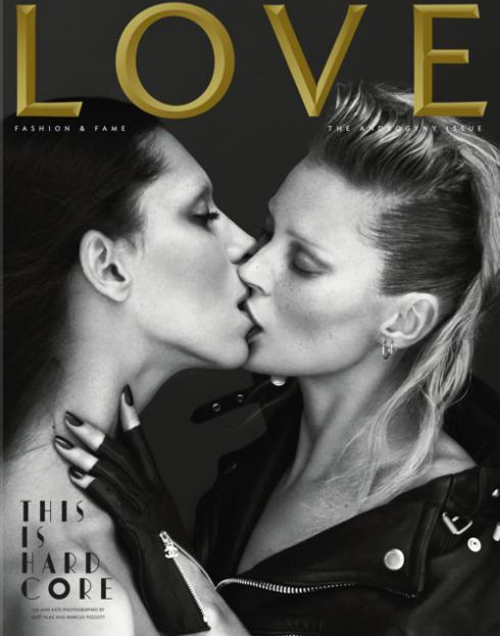 The rise of unisex and transgender models is now a recurrent trend in the fashion and modeling industries, and it's great that these kind of models can take advantage of the open mindness of fashion. We just hope that designers aren't booking these models just to receive controversial attention.