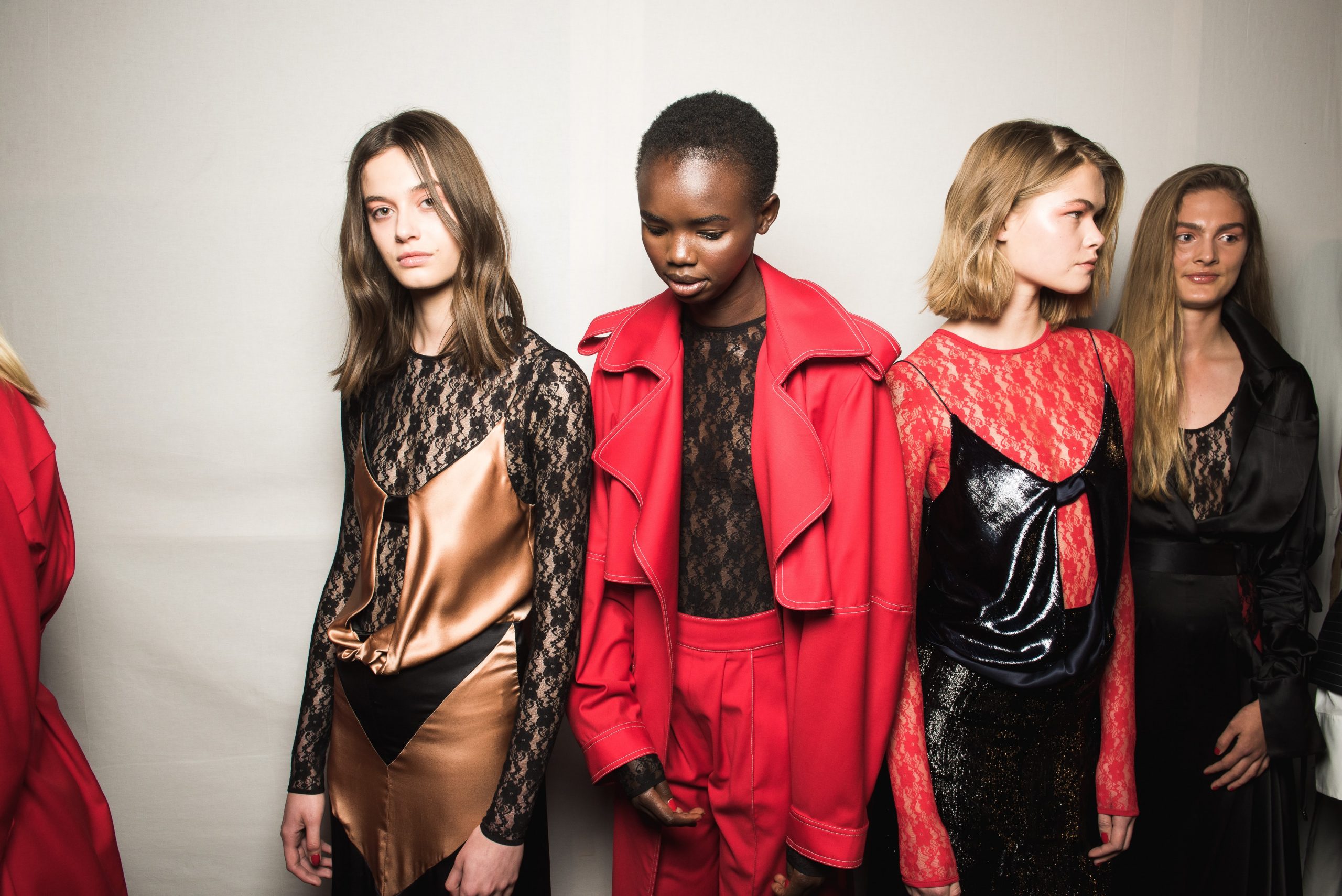 The fashion pack sitting at the Mark Fast show (a young knitwear designer often judged for creating clothes for only the super skinny) were in for a surprise, as three plus-sized models sashayed their way along the runway among their errr… more "regular" colleagues. A decision by the designer which caused controversy backstage, as both the stylist and casting director are said to have walked out, more on the grounds that the models weren't "walking the walk", as opposed to it being due to the size of their body-con knitted tight fitting dresses.
The designer had been involved in a project which is aimed to get designers to make clothes for different shaped women. The photography exhibition called 'All Walks Beyond the Catwalk' is the result of this project, which is currently on show at Somerset House and also features the work of Hannah Marshall, David Koma and Cooperative Designs. It was through this project that Mark met and befriended the three plus sized models: Gwyneth, Laura and Hayley and invited them to part take in his show at London Fashion Week.
"I want to prove that my clothes are for women of all shapes and sizes "

Mark Fast.
This initiative among many others seems to be a push from the fashion industry people themselves, such as Alexandra Schulman, editor of British VOGUE who is said to have personally written to the world's top designers in a bid to draw attention to the fact that, even the samples which are sent for photoshoots don't even fit the established star models. – It seems that a little bit more fabric won't burn a hole in anyone's pockets.
We also hear on the grapevine that the models at Somerset House are between sizes 8 and 16 and up to… 65 years old!!! Rock on!! This is what makes London Fashion Week so different!
So… plus size models on the catwalk… yey or nay?