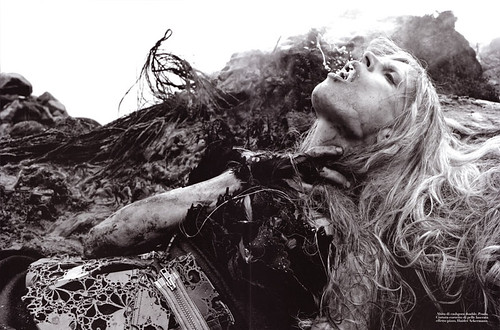 The pages of the August issue of VOGUE Italia look nothing short of deadly. The spreads illustrate a shocking, painful yet incredibly powerful visual message. The 'Water & Oil' images shot by Steven Meisel, feature a Kristen McMenamy covered in oil and were inspired by the recent oil spill disaster in the Gulf of Mexico.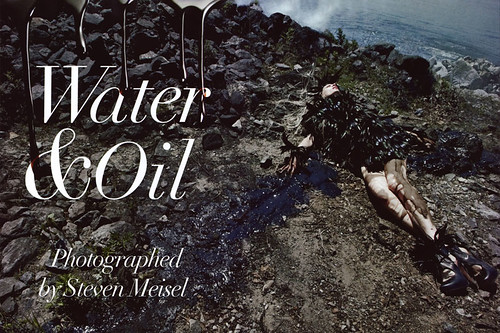 Although they clearly aim to raise awareness, drawing attention to the scale of the damages that
this part of the world is now suffering, the images are receiving mixed reviews. Some praise the photographer, VOGUE Italy and the production team for raising awareness on this important issue
and some condemn it, calling it insensitive and judging the irony of it being illustrated by a model
wearing expensive clothes.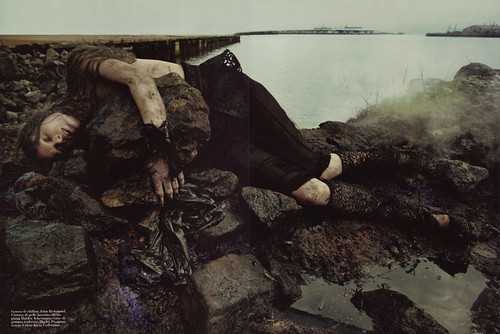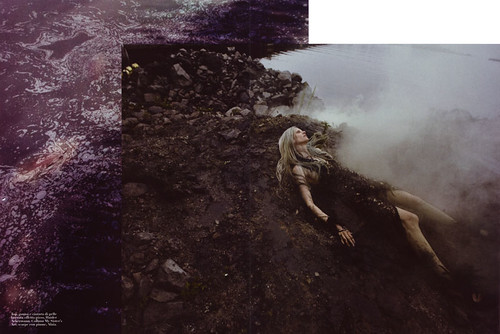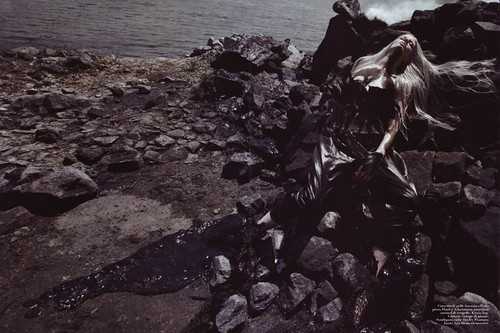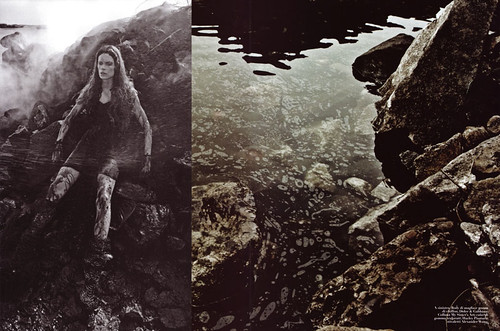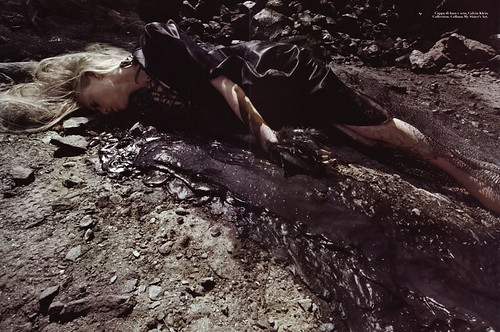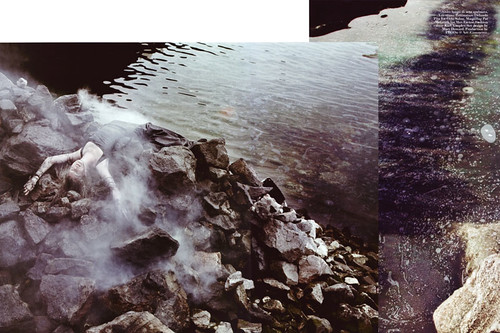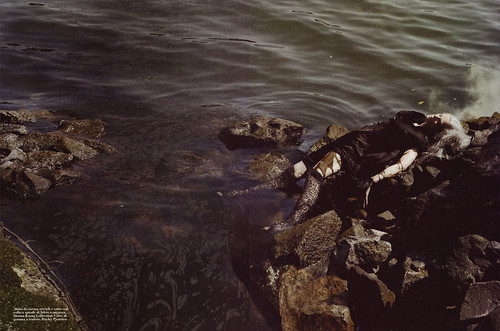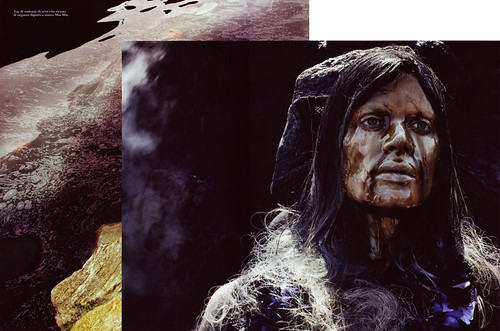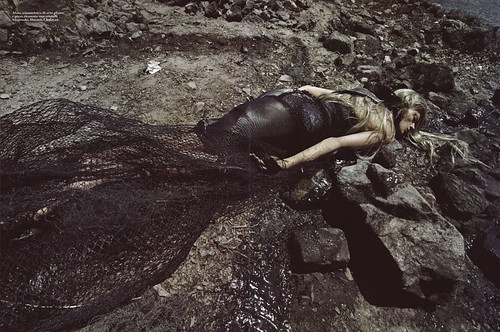 "Looking at Steven Meisel's photographs, you know something is terribly wrong because, as sensual as the images are, the human mind understands the toxicity of the oil that has coated model Kristen McMenamy's skin, hair, and feathery gloves" – Says Beth Batton, curator of the permanent collection at the Mississippi Museum of Art in Jackson.
Personally, Meisel's images made me immediately connect with it and feel like the disaster is of such scale and magnitud that it has even splashed over the glossy pages of my Italian copy of VOGUE! It is talking to me, the girl who likes fashion and who avoids watching the news, and it is doing it in a language that I speak and that I understand. What can I do to help? are the only words that I can think of when I look at those spreads, as opposed to: Oh, I want those shoes…
Hats off to Steven Meisel and to Vogue Italy for using fashion as the language to communicate the
urgency of this subject. As well as to all those people in other creative fields such as art, music and poetry who are also using "their language" to pass on the message that this is a REAL disaster, and that it is going to affect not only the Gulf of Mexico and its sorroundings, but eventually the planet as a whole.
What can we all do to help?