Model: Sabela Álvarez
Sabela Álvarez Cebrián is a Spanish doctor and fashion model. She was runner-up in the Miss World Spain contest and won the Miss World Barcelona contest. At the age of 17, she left her hometown, Palma de Mallorca, to study in Barcelona and fulfill her dream of becoming a doctor. As a model, she has worked for brands such as Guess, L'Oreal, Revlon, Rosa Clará, and has paraded on several catwalks in Spain and Germany. Sabela defines herself as a resilient, responsible, optimistic, and hard-working person.
What motivated you to become a model?
I'm quite an artistic person: I've been playing the piano since I was a child, I like to paint… and I even did theatre. Modeling is another artistic facet that I am passionate about.
What started as a hobby, ended up being a profession. As I was studying Medicine and Biomedical Sciences, I could not afford to work in a fixed job with a daily schedule. That's why fashion was great for me because I could do catalogs and sporadic photo shoots on weekends and some afternoons off. It was a way to have some financial independence, without affecting my studies.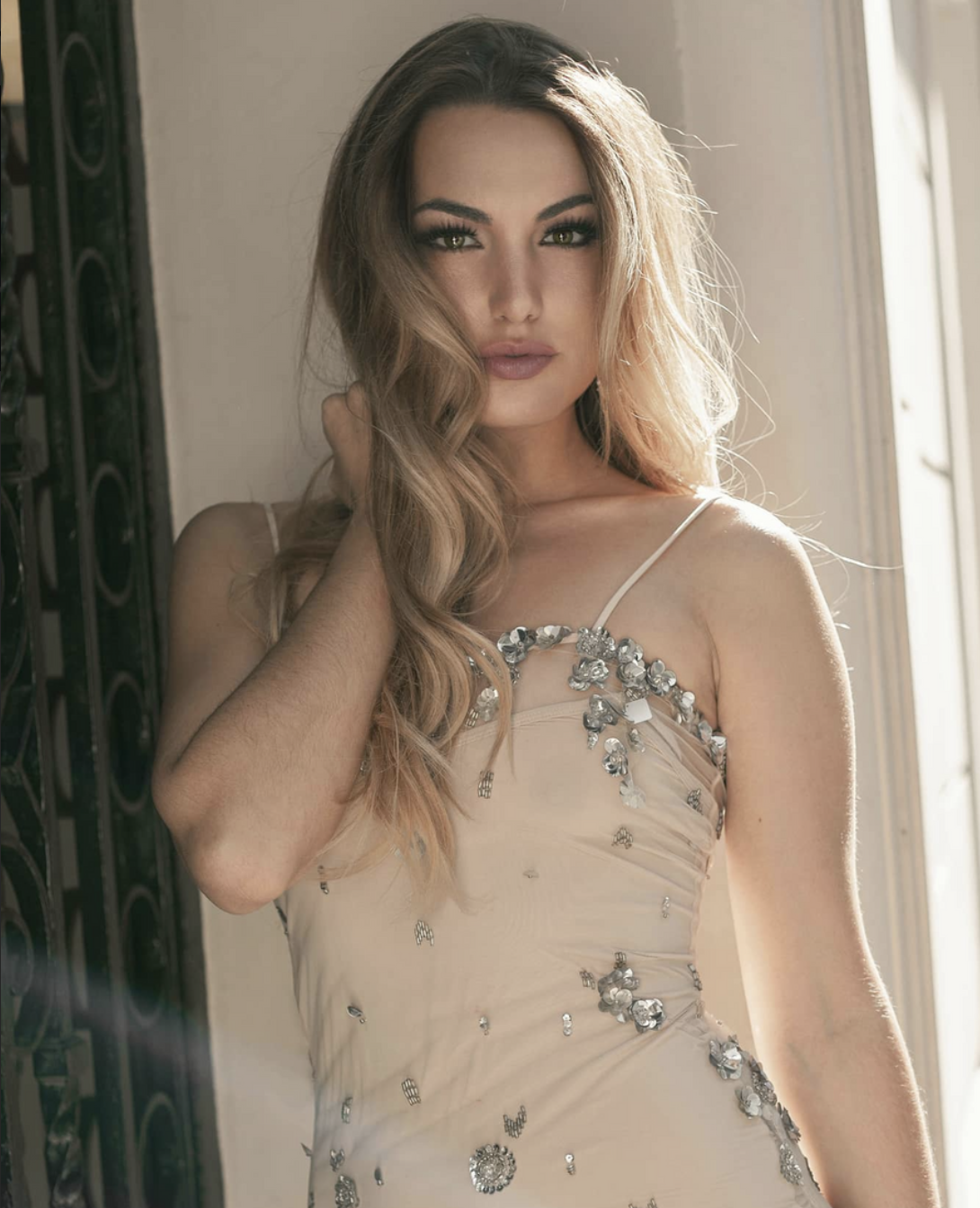 We understand that a career as a doctor takes up a lot of study hours. How do you combine your professional life as a doctor and fashion model?
With a lot of discipline, effort, dedication, and, above all, time management. It is also true I was studying something that I am passionate about, so studying was really a pleasure.
What made you specialize in medicine, and what motivated you to go down this path?
In addition to my medical degree, I have a degree in Biomedical Sciences. So my field is biomedical research. And more specifically, Molecular Oncology, where I finished my thesis a few months ago. I was doing onco-haematological research in Germany and I did a traineeship in New York. I have always liked the more "scientific" side of medicine. In fact, as a child, I wanted to be a scientist. I found in medicine the link between my passion for science and my vocation to help others.
What is your motivation as a physician in a career that is currently very tough because of what is happening with covid-19?
My main motivation, I suppose, is the same as that of other healthcare professionals: to fulfill our vocation. We spend almost half our lives training, so being able to put all this knowledge into practice and to translate it into being able to cure, to heal, or to save lives; motivates you to keep fighting.
We know that you were working in hospitals during the pandemic. What was it like working as a doctor?
Working on the front line of the battle against the pandemic has been and continues to be an extremely hard experience. The first few weeks were a great challenge, as we did not have adequate personal protective equipment and we were very afraid of contagion.
We barely used homemade plastic aprons that we made ourselves, double surgical masks, and gloves. There were no predefined protocols either, and all the doctors, from the youngest to the oldest, studied and learned every day because it was something new and little was known about it. Fortunately, now we have protective material, and every day we know more and more about the pathophysiology of SARSCOV2, but that does not mean that we are still working under a lot of pressure. Although most of our patients are people with comorbidities, we also have young patients.
What are you working on now and how do you see the situation in medicine?
At the moment I combine emergency room duty for the Pandemic with my MIR preparation. All the doctors and the rest of the health professionals are very saturated. However, it is not all COVID19. There are still heart attacks, cancer diagnoses, and many other diseases… And it is very serious that surgical operations and other interventions are being canceled because of the current serious situation.
Do you think that your modeling career will accompany you throughout your life or will you stop working as a model to dedicate 100% of your time to your work?
As long as I can combine it, I will continue to do so. It's true that a modeling career usually dies at the age of 30, but the industry is getting more and more on diversity every day. We have learned that wrinkles are also beautiful, that more real and less "perfect" models empathize more with consumers, so now we can find models of all ages. On the other hand, medicine is very demanding, but I hope I don't have to give up modeling 100%.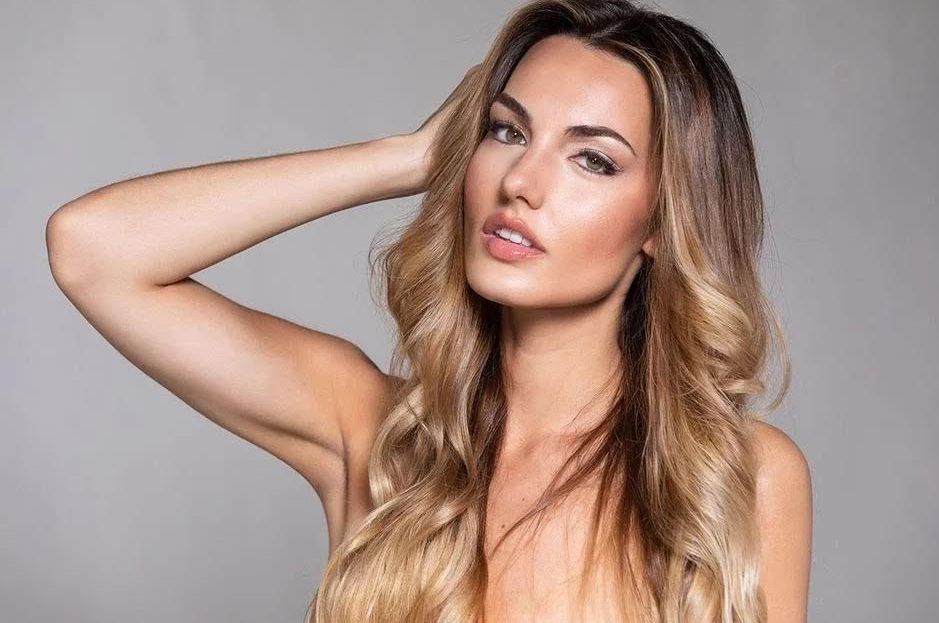 We know that you have always made a lot of references to your medical career during your modeling career. What message do you want to convey?
The message I want to convey is that in life, with perseverance, discipline, and love for what we do, we can achieve all our dreams.
Do you think that being a model, in the media, in contests has helped your professional career as a doctor to make yourself known?
Being a model has helped me to make myself better known. Not only myself but also my profession. So far my platform has been Instagram, where I have been able to spread science and health. But I would love to be able to dedicate myself to the disclosure on TV, newspapers, and other digital media.

What would you tell someone who is just starting out in the modeling industry?
I would recommend, first of all, learning and training. To be a professional model, first, you have to train yourself: learn how to pose, how to model depending on the type of show, how to act in front of the camera… and all that requires learning.  Being a model is born, but also made. The best models in the world have been to a modeling academy at some point in their lives. Training is essential.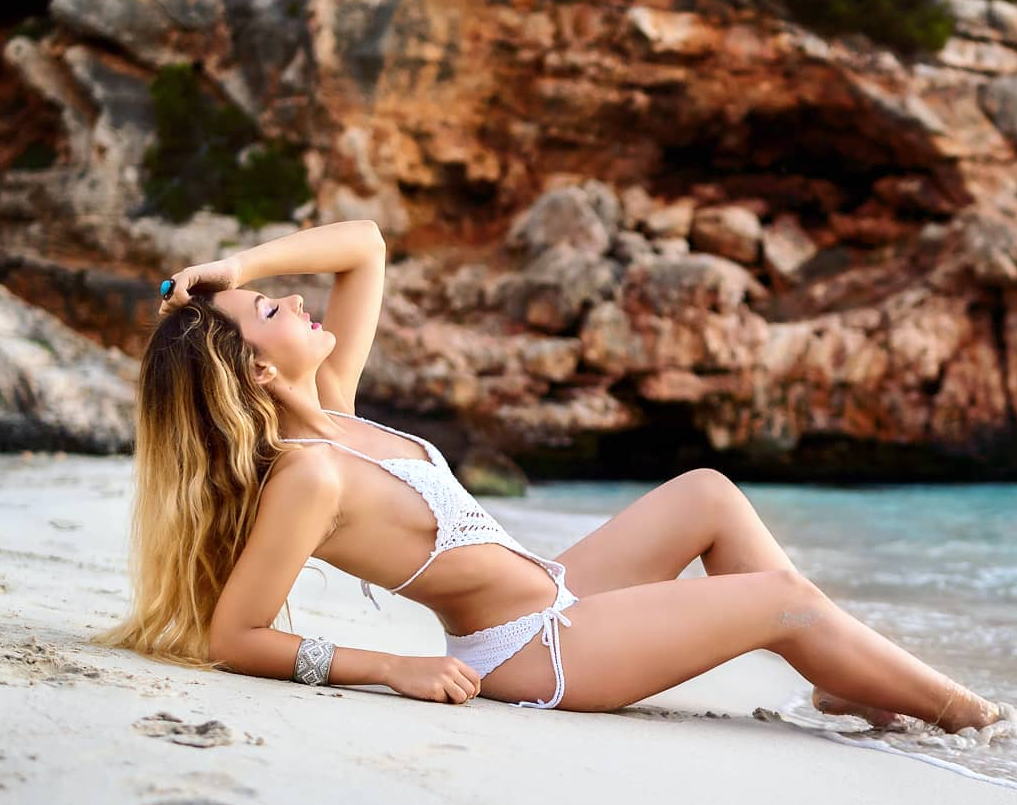 And what would you say to someone who is just starting out in medicine?
I would warn them that it is a very hard and very sacrificial profession that will take up a lot of their personal time. But if you still want to be a doctor, go ahead because it is a beautiful career. To take away someone's suffering, a mother's smile to cure her child or save a life is an indescribable feeling.
You were on the verge of being the Spanish representative in Miss World, how was that contest?
It was a great experience that I will always carry with me. In Miss World, unlike other beauty contests, they look for a complete and integral woman, so there are different tests. Besides being a finalist in almost all of them ("Artistic Talent Test" -where I played the piano-, "TopModel Test", "Public's Favorite"); being the Winner of "Beauty with a Purpose" – solidarity project, where I presented my personal involvement in the global pandemic COVID19: working on the frontline as an ER doctor, disseminated information regarding the coronavirus, answered doubts, raised awareness about the importance of preventive medicine through my social networks and supported the #yomecorono campaign not only by publicizing it but also by helping to raise funds-, was a great reward for my work and the most beautiful thing about the contest.
What did you like the most and the least?
What I liked most was to use my impact as Miss to give visibility to the work of all health workers, to denounce the terrible conditions we initially worked in and to reaffirm our vocation and love for our work. Also the beautiful friendships I made; especially with my roommate, Romina, Miss World Bizkaia.
What I liked the least was that I fractured my foot in the Sports Test of the pageant. I went through a lot of pain. I knew that if I went to the hospital they would put my foot in a cast, put me on crutches, and therefore disqualify me. So I endured the suffering inside during the contest, with poise, elegance, and poise… I could not walk, I had a black foot…but with a good shot of corticoids and powerful anti-inflammatories, I walked and even paraded, with high heels!
I think about it today and I don't believe it. Fortunately, as a doctor, I always take my first aid kit with me when I travel, just in case someone needs something, but I never thought that during the contest I would have to use it on myself, and even less so under these circumstances.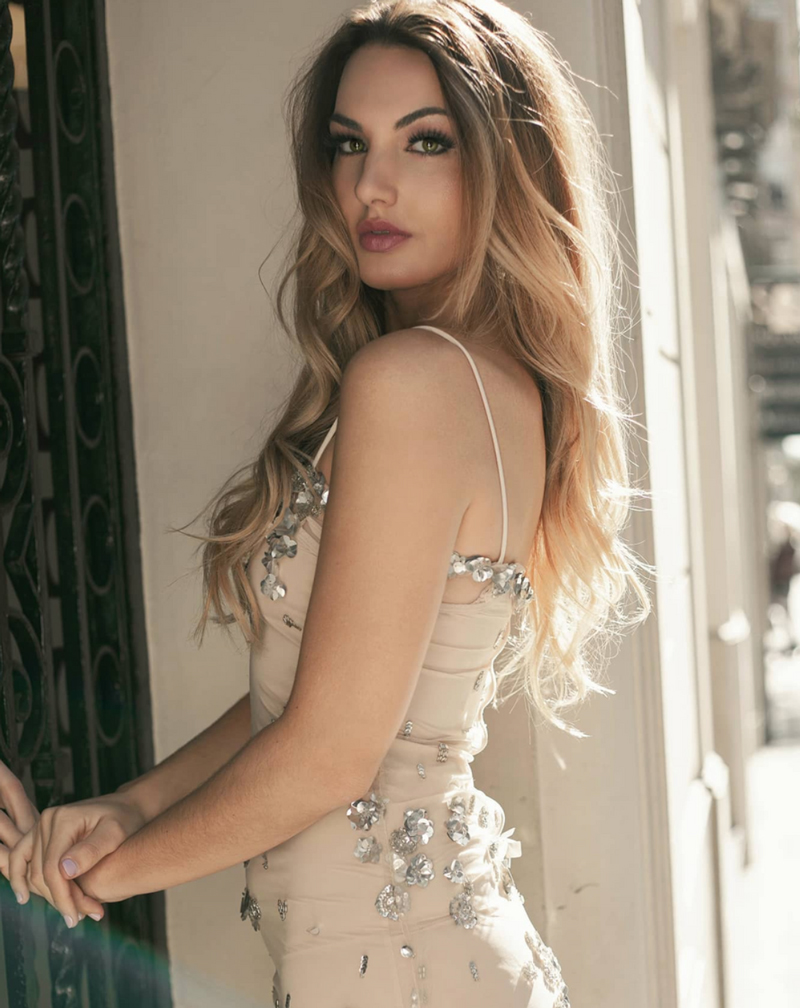 Are they very strict with the physical aspect or do you think that talent is essential to be able to win these contests?
Although a model and a Miss have to lead a healthy lifestyle, take care of their appearance and give an image; a model is a mannequin, so her physique must adapt more to the classic model profile or to the demands of the sector in which she works. To be a Miss is basically to be an ambassador for social causes, a representative of a territory, a person with oratory, artistic talent, and knowing how to be in different situations; so the physique, although it is important, is not so important. Above all, they look for health, avoiding underweight and overweight.

What motivated you to want to participate?
The motto of Miss World is "beauty with purpose", where they look for a complete and integral woman. Beyond physical beauty, we are looking for a woman with a social conscience, who has something to say and contributes to society. For me it was to take advantage of the influence that a beauty title generates, to be able to contribute something to society, especially to the most vulnerable.
What did you learn from this experience?
I learned that unforeseen events and difficulties can arise in life that condition and harm you. We cannot control what happens to us, but we can control how we react to it. That's why in life the most important thing is how we manage it. My motto is "In the end, everything turns out well… And if it does not turn out well, it is not the end yet", which alludes to the fact that there is no evil that does not bring something good and that every day is a new opportunity to transform obstacles into a driving force to overcome them and to fulfill our dreams and goals.