Working as a model is like in any other industry job, you have to be consistent and take it seriously. For aspiring models, one of the main concerns is how and where to find modeling opportunities in order to start their career in the modeling industry and what are modeling agencies looking for when seeking new talents.
The most common and simple way to find a job is to look for an agency that represents the model. This way, the agency commits itself to promote the model's profile in the different castings that come in and for it keeps a 20% commission of the jobs that the model gets.
What are agencies looking for in a model?
The modeling industry has evolved and is becoming more diverse and inclusive. Companies looking for profiles for their ads, photoshoots, or projects want real, unique, different, and talented people and this traslates to what agencies are looking for nowadays.

Barcino Management, our official partner, says that in their case they are looking for "more than models", as their motto says. All agencies, and in particular Barcino, in order to have the freshest and most current profiles for their clients, always update their database according to the needs they find in their clients' briefs.
"The industry has evolved, and we agencies are increasingly looking for profiles that are more peculiar, unique, and different because the industry is becoming more inclusive." says Andrea Gayoso, Director of Barcino Management.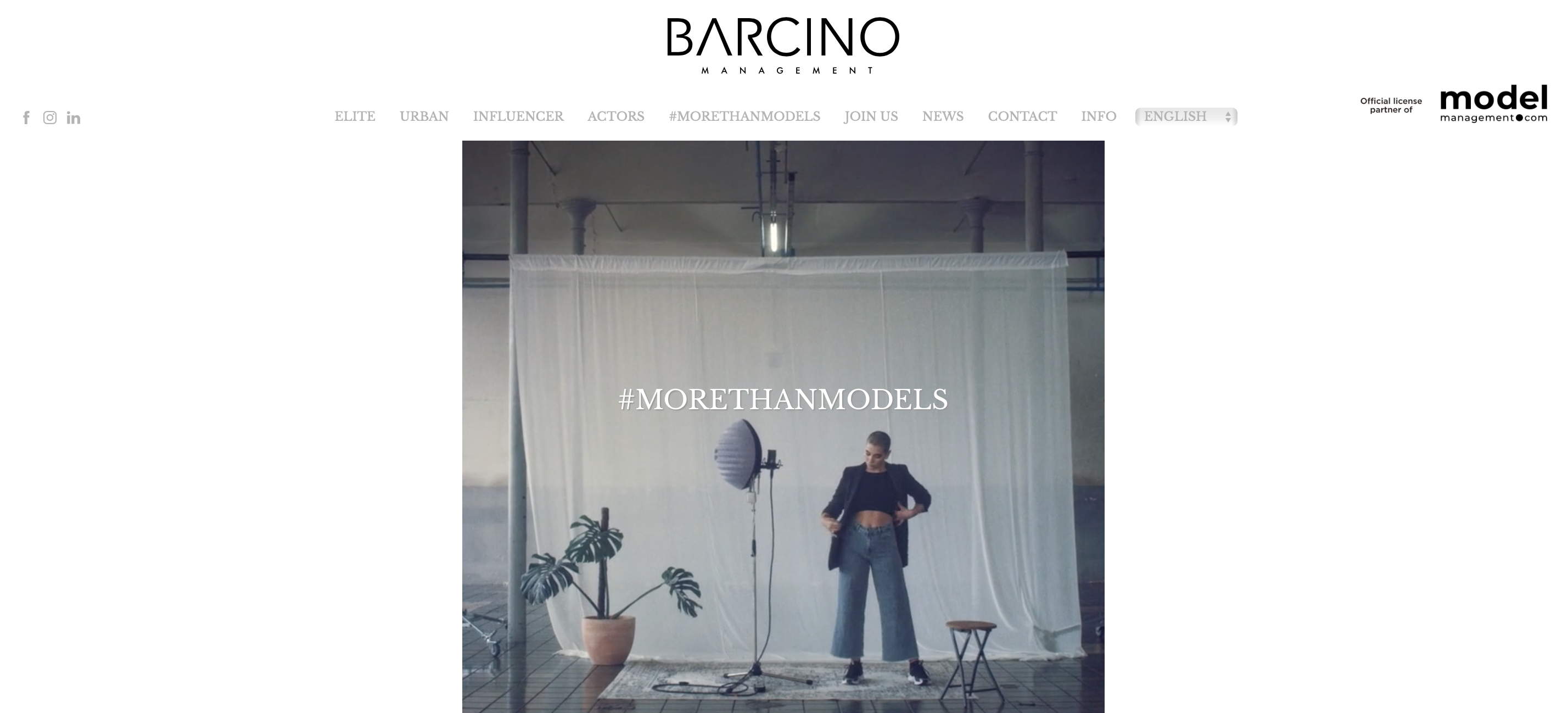 Therefore, models who want to be in the modeling industry and choose to belong to an agency have to keep in mind that what is currently sought after in 2021 is to be different, attract attention, have talent and attitude.
Something very important that agencies value in the profiles they already have in their database is that they must be active, be aware of all the emails and messages sent by the agency, and commit to the offers they accept. "With the new technologies, the client asks more and more from the models. They have to be quick to answer and efficient in sending the necessary material. That's why we value this very much. We want to have models in our database who are committed to their work and who work hand in hand with us; this is essential to guarantee a good job," says Andrea Gayoso.
How is the process of creating a modeling casting?
It must always be taken into account that all modeling castings have had a previous process of preparation and organization. In the offer, the client always specifies what kind of profile they are looking for: what the model has to be like physically, what particular characteristics he/she has to have, what is the attitude they are looking for, what he/she will have to do… All these specifications help the agency to find the profiles that are most similar to what the client is looking for.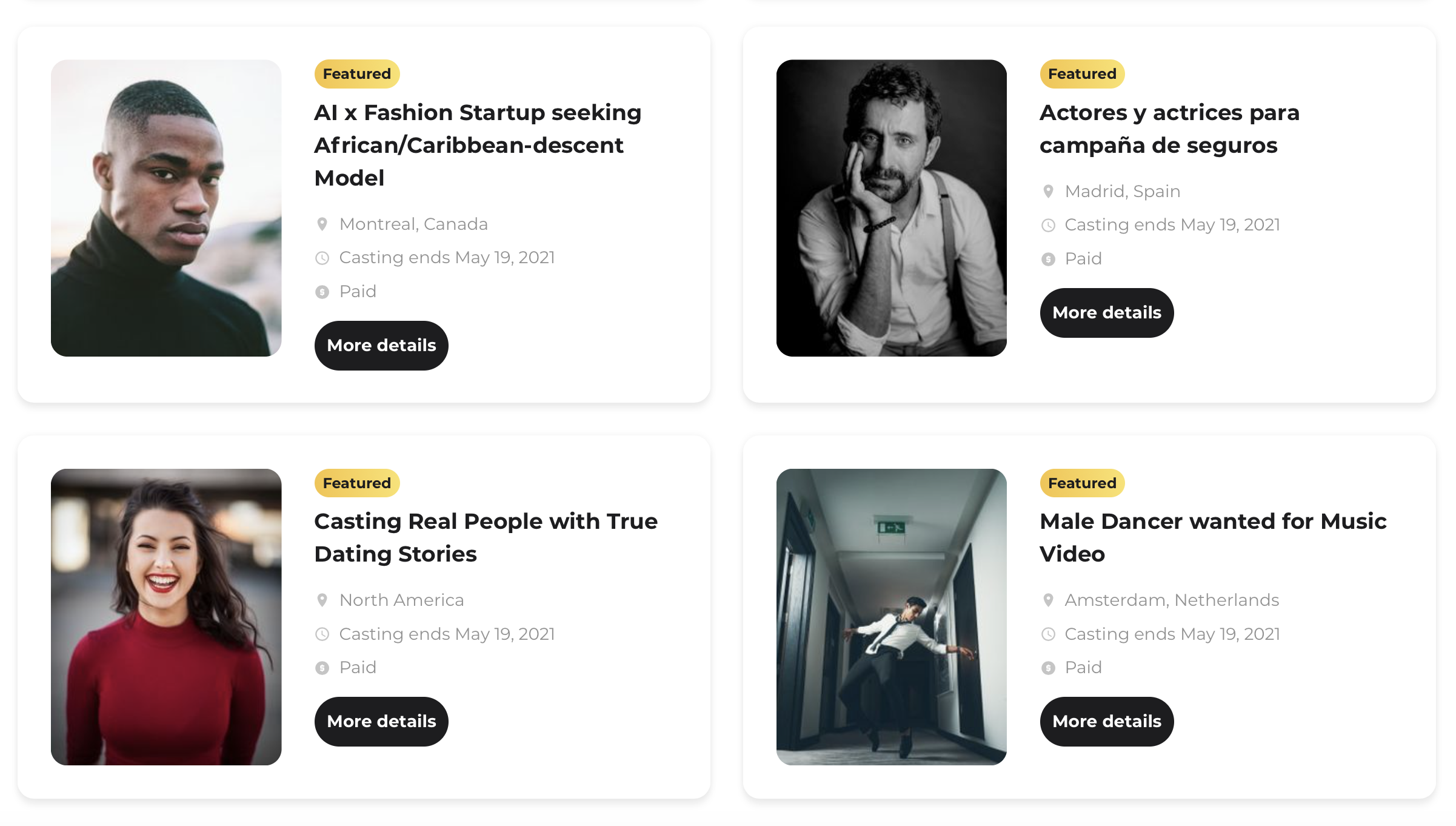 Afterwards, the agency sends the proposal to models that fit the profile together with the material they will have to submit for the casting. If the model accepts, he/she will have to send all the requested material in the specified period of time and wait if the client chooses him/her.
It is very common not to be chosen in the castings since the client is always looking for a very specific profile with which to explain the storytelling of his project. However, models will always have to block those dates until the agency informs them if they have been chosen or not, or if the production dates are approaching.

Where to find modeling jobs?
Modeling jobs can be found through an agency, but thanks to technology it is now possible to find work on secure digital platforms such as ModelManagement.com. These allow the model to work as their own manager to apply to the offers they like the most.
ModelManagement.com can be an extra for the model as he/she can be in an agency and at the same time on the platform looking for other modeling projects.